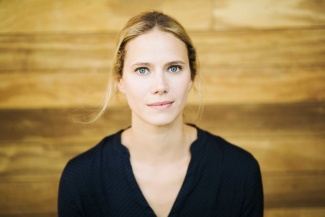 Associate Professor
Advisor Status:
Currently accepting graduate applications
Research Area
Cognition, Perception, and Cognitive Neuroscience
Biography
Dr. Jacobs received her Ph.D. from UC Berkeley and her B.A. from Smith College. Prior to UCSB, she was an Instructor at Harvard Medical School and the Department of Medicine/Division of Women's Health at Brigham & Women's Hospital. She is the recipient of a Brain and Behavior Young Investigator Award, a Robert Wood Johnson Foundation Health and Society Scholar Award, a K12 NIH Career Development Award, and was named a National Academy of Sciences Frontiers of Science Fellow for "distinguished young scientists under 45." In addition to her research, Dr. Jacobs Lab advocates for diversity in science at the national and international level. Her lab regularly partners with K-12 groups to advance girls' representation in STEM, work that was featured in the book "STEMinists: The Lifework of 12 Women Scientists and Engineers".  
Research
The brain is an endocrine organ and sex hormones' influence on the central nervous system can be measured across spatial and temporal scales. Powerful evidence from animal and human studies demonstrate that sex hormones regulate cell survival, plasticity, and global morphology of brain regions that support learning and memory. The Jacobs Lab explores the structural and functional changes in the brain that occur in response to changing hormonal conditions. We pair brain imaging tools with endocrine assessments to study how endogenous and exogenous hormonal factors (e.g. neuroendocrine aging during menopause, use of oral hormonal contraceptives) influence aspects of brain structure, function, and cognition in women and men.
Selected Publications
Pritschet L., Santander T., Taylor C., Layher E., Yu S., Miller M.B., Grafton S.T., Jacobs E.G. (2020) Functional reorganization of brain networks across the human menstrual cycle. NeuroImage 220:117091
Taylor C., Pritschet L., Olsen R., Layher E., Santander T., Grafton S.T., Jacobs E.G. (2020) Progesterone shapes medial temporal lobe volume across the human menstrual cycle. NeuroImage 220:117125 
Taylor C., Pritschet L., & Jacobs E.G. (2021) The scientific body of knowledge – whose body does it serve? A spotlight on oral contraceptives and women's health factors in neuroimaging. Frontiers in Neuroendocrinology (Elsevier Press) Special Issue "Beyond Sex Differences: A Spotlight on Women's Brain Health"
Yu S., Boone A., He C., Davis R., Hegarty M., Chrastil E., Jacobs E.G. (2021) Age related changes in spatial navigation are evident by midlife and differ by sex. Psychological Science
Pritschet L., Taylor C., Santander T., Jacobs E.G. (2021) Applying dense-sampling methods to reveal dynamic endocrine modulation of the nervous system. Current Opinions in Behavioral Science. Special Issue on Deep Imaging
Jacobs E.G. (2020) Why neuroscience needs girls: Gender diversity drives scientific discovery. Frontiers for Young Minds

8:37

Taylor C., Pritschet L., Yu S., Jacobs EG (2019) Applying a women's health lens to the study of the aging brain. Frontiers in Human Neuroscience
Jacobs EG., Goldstein JM. (2018) The middle-aged brain: Biological sex and sex hormones shape memory circuitry. Current Opinions in Behavioral Science 
Jacobs E.G., Epel ES, Lin J, Blackburn EH, Rasgon NL. (2014) Relationship between leukocyte telomere length, telomerase activity and hippocampal volume in early aging. JAMA Neurology