Front Page
The Department of Psychological & Brain Sciences is home to world-renowned faculty, 70 Ph.D. students, and 2500 undergraduate majors. Together we are pursuing cutting-edge science that expands our understanding of the mind, brain, and behavior.
We are committed to ensuring that the pursuit of higher education is available to all of the best and brightest students in California and beyond. In addition, the department is committed to supporting student organizations, including the organizations listed below.
Psi Chi
Psi Chi is the International Honor Society in Psychology, with a mission of recognizing and promoting excellence in the science and application of psychology.
Access Grads
Access Grads connects psychology undergraduates interested in graduate school with graduate student mentors, and aims to increase access to research careers for students from diverse backgrounds.
News + Events
Keep up to date with the latest
Join
Join the Alumni Mailing List
Inside Psychology
Be Current. Read our annual newsletter
If you'd like to be added to the alumni mailing list, please subscribe.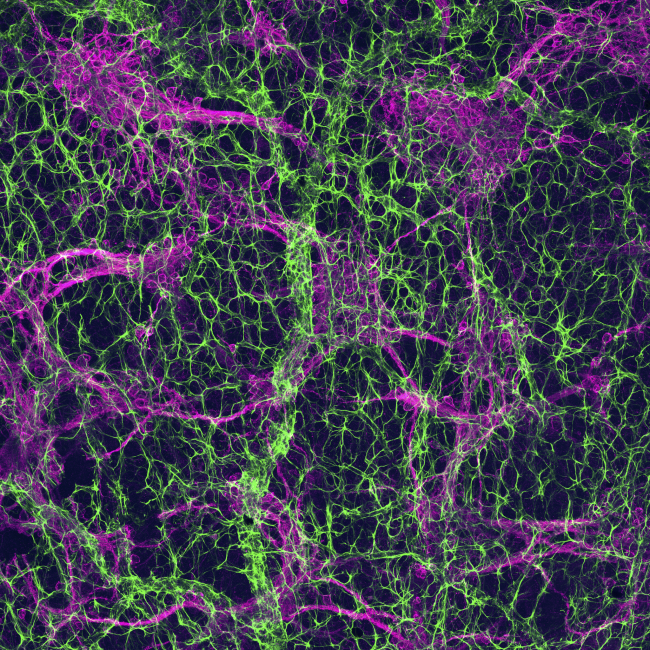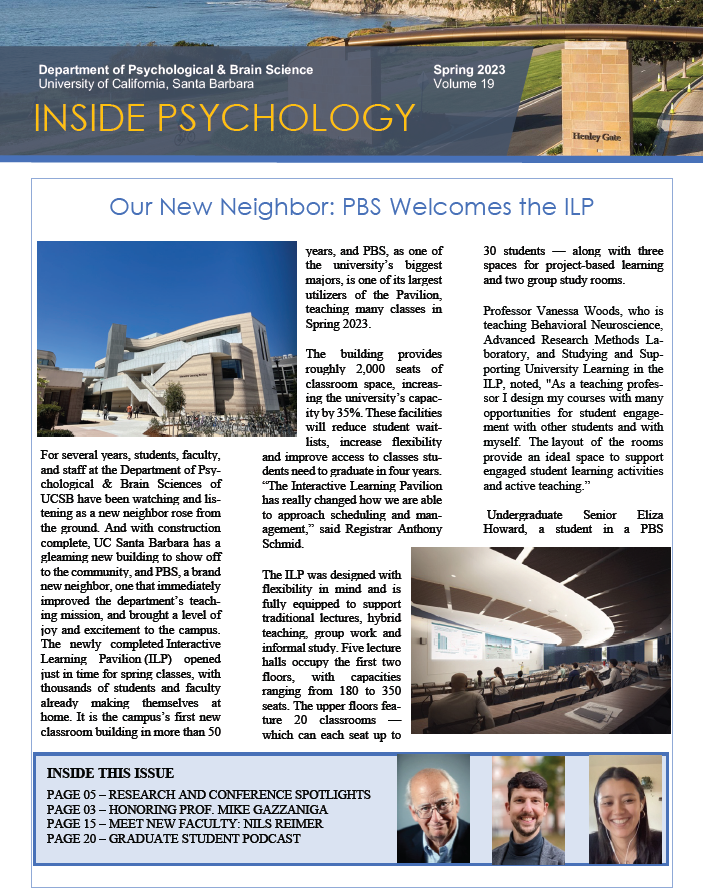 Topics
Arrival of Interactive Learning Pavilion; Honoring Prof. Gazzaniga; Alumni News and Profiles; Research Spotlights; Graduate Student Contributions; Faculty & Student Awards
Voices
Voices
Student Testimonials
"One thing I love about this department is the collaborative spirit. All of my research projects have been shaped by advice, feedback, and support from graduate students, post-docs, and faculty spanning SOC, DEVO, CPCN, and N&B divisions."

-Laura Pritschet, Ph.D. Candidate