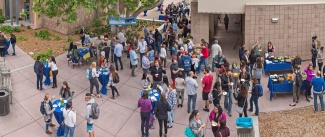 Psychological & Brain Sciences Alumni Council
To further engage our students and connect with our alumni, the Department of Psychological & Brain Sciences launched the PBS Alumni Council in 2019. The mission of the Psychological & Brain Sciences Alumni Council is to develop a larger community of former and current students that transcends the time of their UCSB experience, that connects people, expands perspectives, leverages resources, and creates networks and pathways for career and intellectual growth.
Together with this community, the PBS Alumni Council:
Inspires alumni engagement with UCSB at both the department and campus level.
Raises attention to the scholarly advances and community commitment of the Psychological & Brain Sciences Department.
Assists with career education and career opportunities for undergraduate and graduate students.
Connects alumni to the burgeoning behavioral science, technology and entrepreneurial community in Santa Barbara and Goleta.
Motivates outreach efforts with PBS students, faculty, staff, and alumni working together to foster scholarly, philanthropic, and community activities.
Leads and supports efforts to develop the social and financial resources of the department to promote the excellence of its teaching, research, and service.
Events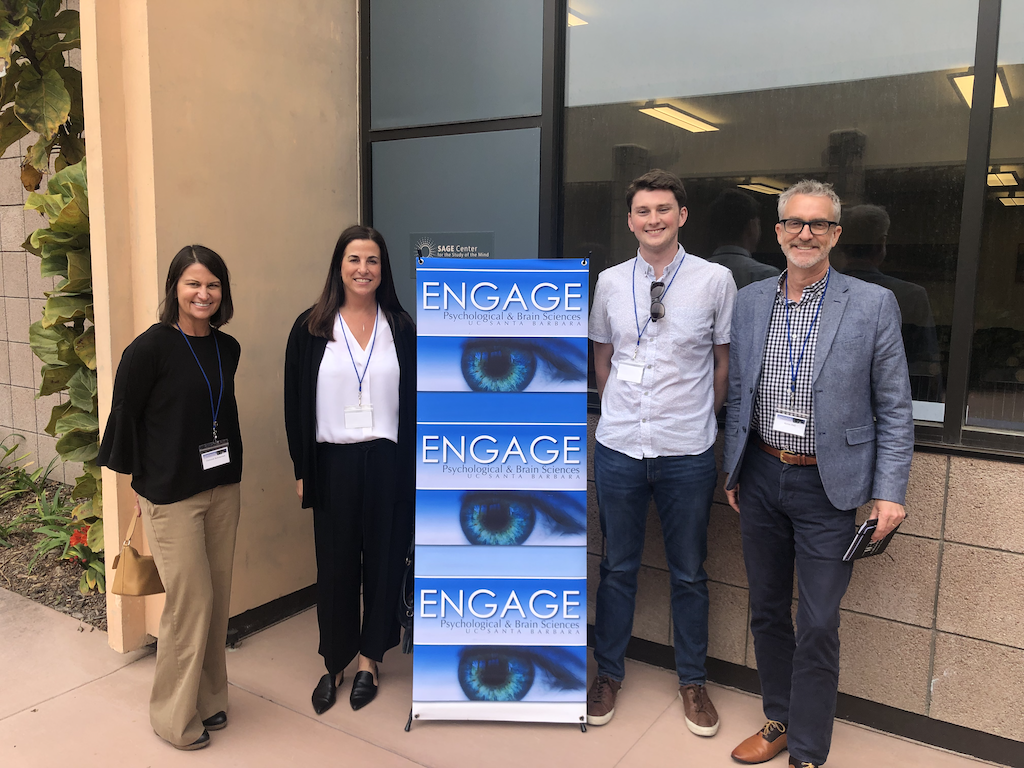 The spring meeting is in conjunction with the department's annual ENGAGE event on the Friday of All Gaucho Reunion. This event features career panels and student mixer that is open to all students.
The fall meeting is in conjunction with a Professional Development event aimed at the juniors and seniors to help prepare them for the job market.
Membership
Membership to the PBS Alumni Council is by invitation only and includes a multi-year financial commitment commensurate with membership in the Chancellor's Council (reduced for alumni who have graduated within the last ten years). Funds are used to support the group's activities, departmental initiatives, and student-alumni activities. Council members attend two meetings per year, either in person or virtually. Meetings of the Council will focus on strategy and advice regarding events, development, and alumni networking.
By making a financial commitment to support the activities of the Alumni Council, members become automatic members of the Chancellor's Council, UC Santa Barbara's premier annual giving program that recognizes a special group of investors for their annual gifts to the University.
Current Council Members
Deborah Bettencourt, B.A., Psychology, 1989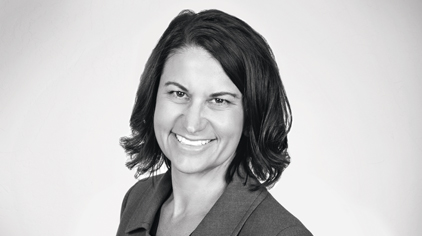 Deborah moved from Northern California in 1985 to attend the University of California, Santa Barbara.  She graduated in 1989 with a B.A. in Psychology and completed a water polo career that spanned two collegiate national championships and All-American honors. Deborah has nearly 25 years of corporate operations experience in the medical device industry.  In 2007, she joined Sientra, a medical aesthetics company. In her current position as Vice President of Customer Experience and Corporate Administration, Deborah oversees Sientra's corporate operations to include global human resources, facilities, and customer experience. On the alumni council, Deborah noted: "I am thrilled and honored to join the UCSB Psychological & Brain Sciences Alumni Council. When I was at UCSB, I was frequently asked, 'What are you going to do with a psychology degree?' I usually responded, 'I don't exactly know yet, but I'm learning about humans and I deal with them every day.' My professional success has been greatly influenced by the connections I have made personally and professionally. I am excited to share my story and connect with the talent at UCSB."
Steve Foote, B.A., Psychology 1967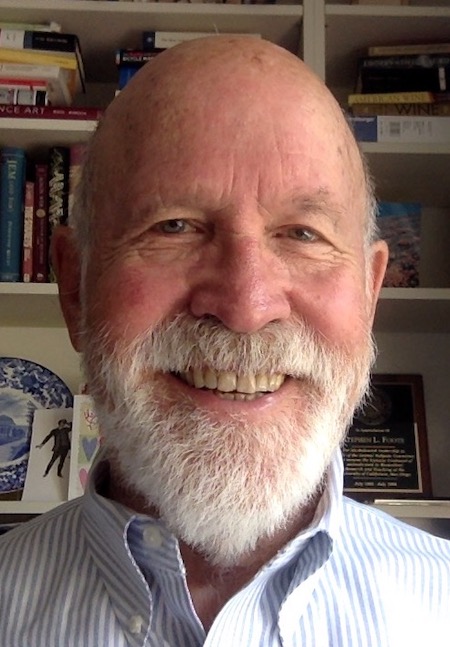 Steve Foote received his B.A. in Psychology from UCSB in 1967 and his Ph.D. in Psychology (now Brain and Cognitive Sciences) from MIT in 1972.  He then became a postdoctoral fellow at the National Institute of Mental Health (NIMH) before moving to the Salk Institute in San Diego from 1976 to 1984.  He then joined the faculty of the Department of Psychiatry at the UCSD School of Medicine. Throughout his research career he studied the anatomy, physiology, and behavioral functions of brain noradrenergic, serotonergic, and dopaminergic neurons. He left UCSD in 1996 to join the extramural component of NIMH as Director of the Division of Neuroscience and Basic Behavioral Science. This Division oversees NIMH funding of research grants in these scientific areas.  He also had major responsibilities in interfacing the politics and science of autism across the federal government. He is now retired, living in Bethesda, Maryland, and is enthusiastic about participating in the Alumni Council and interacting with students and faculty. A first-generation college graduate, and a junior college transfer, he especially appreciates the crucial role UCSB played in launching his lifetime passion for the brain sciences.  
Amy Meyer, B.S., Bio-Psychology, 1994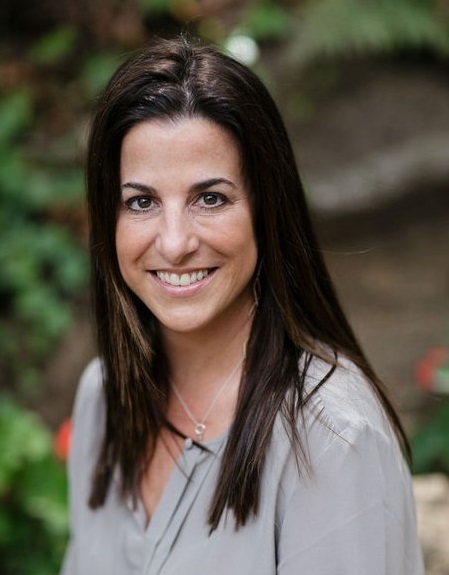 Amy earned a B.S. in Bio-Psychology from the University of California, Santa Barbara in 1994, and completed the Advanced Human Resources Executive Program at the University of Michigan, Ross School of Business. Amy is Chief People Officer for AppFolio, Inc where she leads AppFolio's human resources functions, partnering with leaders throughout the organization to attract, develop and retain the right people for our growing company across 5 national offices. Before joining AppFolio, Amy was the Vice President of Human Resources at Citrix Systems where she was responsible for the company's human resources business partners, talent acquisition, talent management and all HR aspects of mergers and acquisitions. Amy has been named one of the Top 50 Women in Business on California's Central Coast. With a passion for helping women across all different fields develop their leadership skills, Amy is a mentor to a number of emerging women leaders and looks forward to working on the Alumni Council to provide mentorship for the current UCSB students in Psychological & Brain Sciences as well as recent graduates. About the Alumni Council, Amy said: "I'm excited to participate in the Council to connect with UCSB students in Psychological & Brain Sciences as well as recent graduates to provide coaching and support in their career search and connect them to local opportunities."
Lisa Przekop, B.A., Psychology, 1985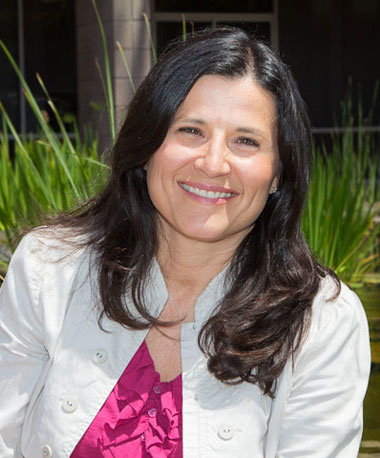 Lisa Przekop attended UC Santa Barbara where she earned Bachelor's degrees in Developmental Psychology and Experimental Psychology in 1985 and a Master's degree in Education in 1989.  She has 35 years of experience in the Department of Admissions at UCSB where she has served as the Director of Admissions since 2013.  She has been dedicated to building a culturally diverse, high achieving student body and has worked tirelessly leading outreach programs for high school and community college students throughout California, the greater U.S., and internationally.  Lisa has served on numerous educational committees and boards including the UCSB Alumni Association Board of Directors, California Student Opportunity and Access Program Board of Directors, the Student Aid Committee of the Santa Barbara Foundation, the Board of Directors for the Foodbank of Santa Barbara County, and most recently the Firelight Foundation. She is the recipient of the Margaret T. Getman Service to Students Award for her work with the Zeta Chapter of Lambda Sigma Gamma Sorority, Incorporated, a multicultural sorority at UCSB where she has served as Advisor for more than 25 years.  In 2007 Lisa was recognized by the Santa Barbara Independent Newspaper as a "Local Hero" for her work with Santa Barbara youth. She continues working closing with UCSB students as the founder and Advisor of the UCSB Guardian Scholar Program which serves the needs of former Foster Youth enrolled at the university.
Jeremy Sack, Ph.D., Psychology, 2005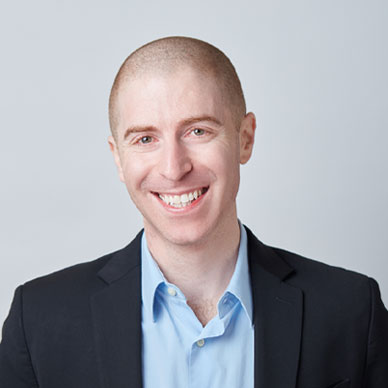 Jeremy Sack is President of Material (Materialplus.io). He graduated from UCSB with his Ph.D in social psychology in 2005.  In 2008, he joined LRW (https://lrwonline.com/), a global leader in using research, analytics, deep human understanding, and business consulting models to drive strategy, branding, innovation, communications, and experiences for Fortune 500 companies.  After joining as a Research Director, he later founded LRW's Pragmatic Brain Science Institute®, which uses behavioral science to provide companies with a holistic understanding of humans and competitive advantage.  He was named President of LRW in 2018. Jeremy was also part of a delegation that advised the Obama White House and cabinet secretaries on how to reduce racial bias in law enforcement using virtual reality. He lives in Los Angeles with his wife and son and is looking forward to working on the Alumni Council and advising students on how to transition successfully to their professional careers.