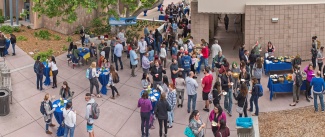 Psychological & Brain Sciences Alumni Council
To further engage our students and connect with our alumni, the Department of Psychological & Brain Sciences launched the PBS Alumni Council in 2019. The mission of the Psychological & Brain Sciences Alumni Council is to develop a larger community of former and current students that transcends the time of their UCSB experience, that connects people, expands perspectives, leverages resources, and creates networks and pathways for career and intellectual growth.
Together with this community, the PBS Alumni Council:
Inspires alumni engagement with UCSB at both the department and campus level.
Raises attention to the scholarly advances and community commitment of the Psychological & Brain Sciences Department.
Assists with career education and career opportunities for undergraduate and graduate students.
Connects alumni to the burgeoning behavioral science, technology and entrepreneurial community in Santa Barbara and Goleta.
Motivates outreach efforts with PBS students, faculty, staff, and alumni working together to foster scholarly, philanthropic, and community activities.
Leads and supports efforts to develop the social and financial resources of the department to promote the excellence of its teaching, research, and service.
Events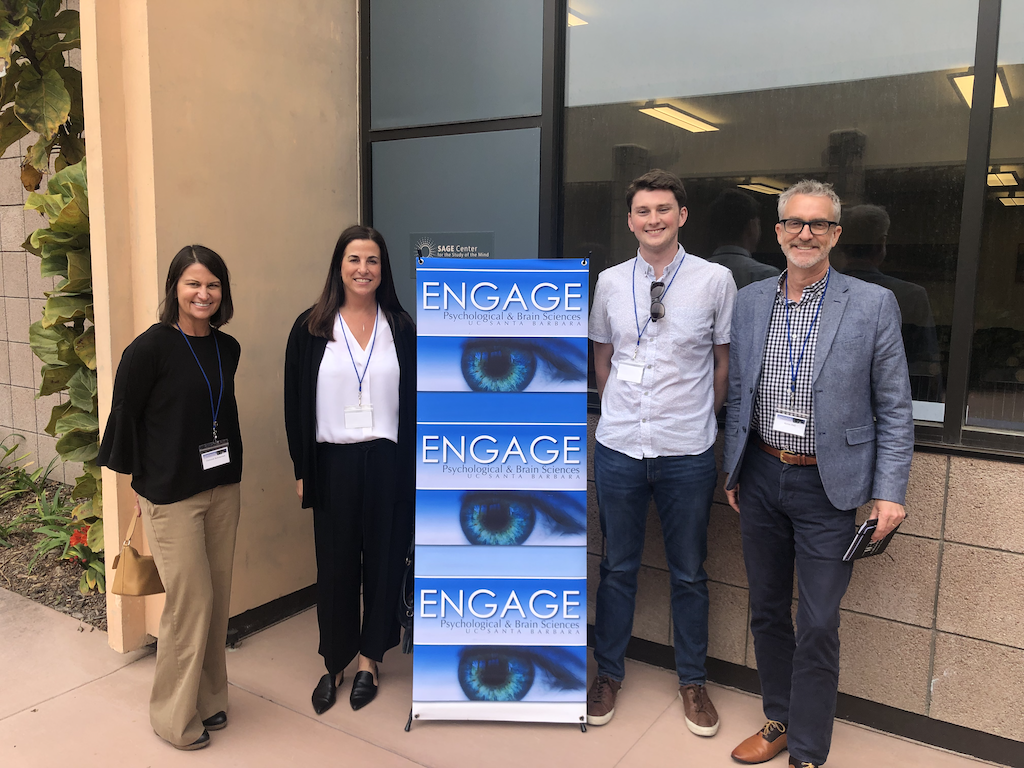 The spring meeting is in conjunction with the department's annual ENGAGE event on the Friday. This event features career panels and student mixer that is open to all students.
The fall meeting is in conjunction with a Professional Development event aimed at PBS juniors and seniors to help prepare them for the job market.
Membership
Membership to the PBS Alumni Council is by invitation only and includes a multi-year financial commitment commensurate with membership in the Chancellor's Council (reduced for alumni who have graduated within the last ten years). Funds are used to support the group's activities, departmental initiatives, and student-alumni activities. Council members attend two meetings per year, either in person or virtually. Meetings of the Council will focus on strategy and advice regarding events, development, and alumni networking.
By making a financial commitment to support the activities of the Alumni Council, members become automatic members of the Chancellor's Council, UC Santa Barbara's premier annual giving program that recognizes a special group of investors for their annual gifts to the University.
In 2022, Psychological & Brain Sciences launched Friends of the Alumni Council. Friends of the Alumni Council are invited to join the Alumni Council based on their contributions to the department through participation in events like ENGAGE, as well as through other avenues of support. Friends of Alumni Council are alumni who make a significant contribution of time to the support of PBS undergraduate students by sharing their experiences with our current students, helping students network, and serving as a role model and mentor. Friends of the Alumni Council typically commit 12-15 hours of service to PBS undergraduates in a 3-year period.
Alumni Council Members
Deborah Bettencourt, B.A., Psychology, 1989, Chair, Psychological & Brain Sciences Alumni Council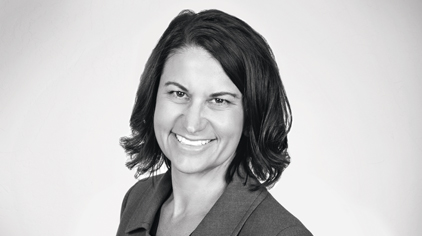 Deborah moved from Northern California in 1985 to attend the University of California, Santa Barbara.  She graduated in 1989 with a B.A. in Psychology and completed a water polo career that spanned two collegiate national championships and All-American honors. Deborah has nearly 25 years of corporate operations experience in the medical device industry.  In 2007, she joined Sientra, a medical aesthetics company. In her current position as Vice President of Customer Experience and Corporate Administration, Deborah oversees Sientra's corporate operations to include global human resources, facilities, and customer experience. On the alumni council, Deborah noted: "I am thrilled and honored to join the UCSB Psychological & Brain Sciences Alumni Council. When I was at UCSB, I was frequently asked, 'What are you going to do with a psychology degree?' I usually responded, 'I don't exactly know yet, but I'm learning about humans and I deal with them every day.' My professional success has been greatly influenced by the connections I have made personally and professionally. I am excited to share my story and connect with the talent at UCSB."
Steve Foote, B.A., Psychology, 1967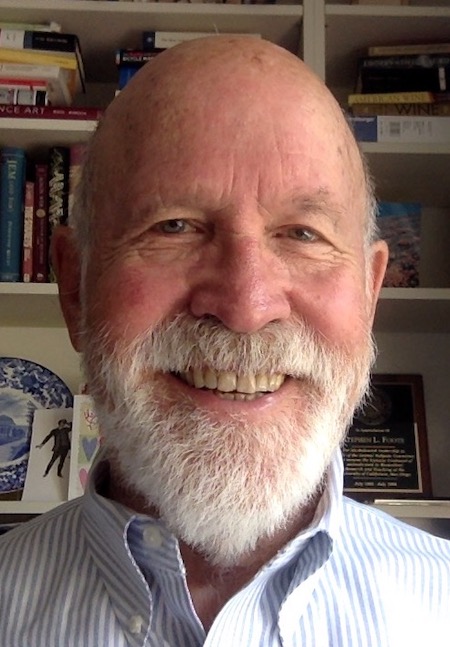 Steve Foote received his B.A. in Psychology from UCSB in 1967 and his Ph.D. in Psychology (now Brain and Cognitive Sciences) from MIT in 1972.  He then became a postdoctoral fellow at the National Institute of Mental Health (NIMH) before moving to the Salk Institute in San Diego from 1976 to 1984.  He then joined the faculty of the Department of Psychiatry at the UCSD School of Medicine. Throughout his research career he studied the anatomy, physiology, and behavioral functions of brain noradrenergic, serotonergic, and dopaminergic neurons. He left UCSD in 1996 to join the extramural component of NIMH as Director of the Division of Neuroscience and Basic Behavioral Science. This Division oversees NIMH funding of research grants in these scientific areas.  He also had major responsibilities in interfacing the politics and science of autism across the federal government. He is now retired, living in Bethesda, Maryland, and is enthusiastic about participating in the Alumni Council and interacting with students and faculty. A first-generation college graduate, and a junior college transfer, he especially appreciates the crucial role UCSB played in launching his lifetime passion for the brain sciences.  
Kyle P. Jones, B.A., Psychology, 2011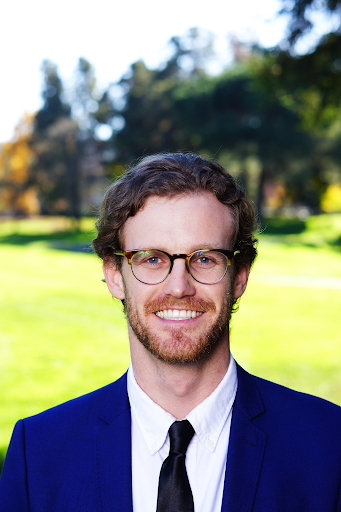 Kyle P. Jones, PhD is a California native and first-generation college student who transferred to the University of California, Santa Barbara after attending Orange Coast Community College. He earned his BA in Psychology with a minor in French Language from UCSB in 2011. He went on to attend Palo Alto University where he completed a PhD in clinical psychology in 2021. His research focused on the LGBTQ cultural competence of psychologists in private practice. Kyle completed his pre-doctoral clinical psychology internship at the Sierra Nevada VA Healthcare System where he received advanced training in behavioral medicine, primary care mental health integration, neuropsychology, and PTSD treatment. He joined the adjunct faculty at Palo Alto University in 2022 where he teaches in the clinical psychology PhD program. In addition to his research and clinical experience working with LGBTQ people, Kyle has expertise in treating OCD and other anxiety disorders. He has developed continuing education courses on the evidence-based treatment of OCD and continues to co-lead a consultation group for community clinicians looking to gain more experience on the topic. He works in private practice seeing patients via telehealth across California. He is passionate about teaching, mentorship, working with students and is excited to reconnect with Santa Barbara and UCSB by being a part of the Psychological and Brain Sciences Alumni Council.
Wendy Berry Mendes, Ph.D., Psychology, 2003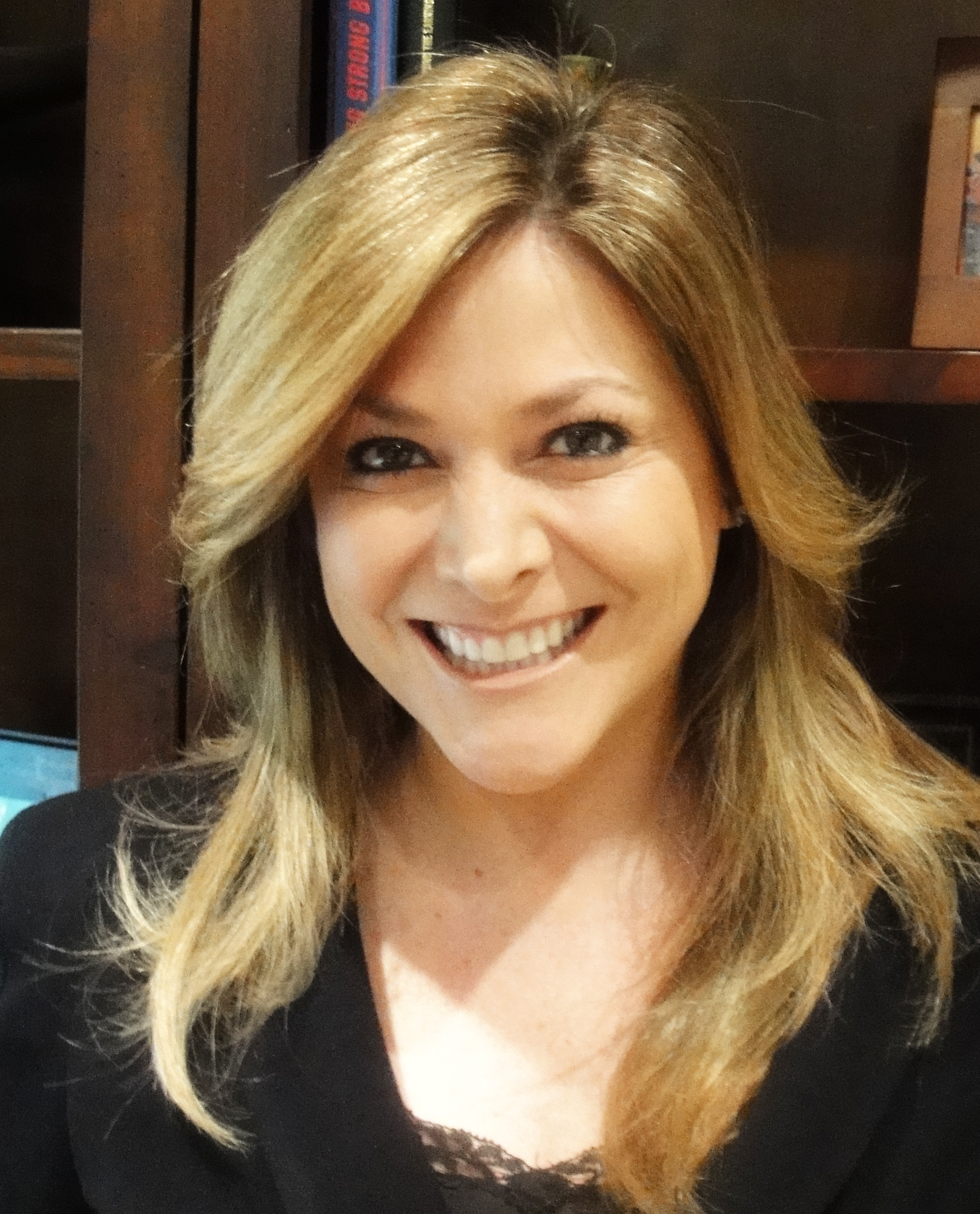 Wendy Berry Mendes received her Ph.D. in psychology from UCSB in 2003. She is currently the Sarlo/Ekman endowed Professor and Deputy Vice-Chair of Research in the Department of Psychiatry at UC San Francisco. Dr. Mendes was faculty at Harvard University in the psychology department from 2004 to 2010 and then accepted her current position at UCSF. During her time at Harvard she won the "Favorite Professor" for five consecutive years. Her research is funded by the National Institute of Health, the National Science Foundation, and foundation and industry grants and focuses on how the brain and body respond to emotion and stress states using the methodological approaches of autonomic physiology, neuroendocrinology, and neuroscience. Many of her published articles focus on the effects of emotion on decision-making, discrimination and stigmatization on health, affect contagion, and how stress influences cognition across the life span. She has won several awards including the Sage Young Scholar Award, the Gordon Allport Award for the best paper on intergroup relations, and the Society for Experimental Social Psychology Career Trajectory Award. She is one of the founding editors-in-chief of the journal Affective Science.
Amy Meyer, B.S., Biopsychology, 1994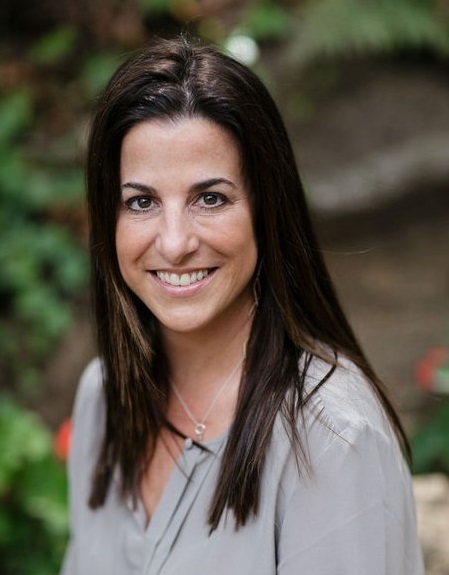 Amy earned a B.S. in Biopsychology from the University of California, Santa Barbara in 1994, and completed the Advanced Human Resources Executive Program at the University of Michigan, Ross School of Business. Amy is Chief People Officer for AppFolio, Inc where she leads AppFolio's human resources functions, partnering with leaders throughout the organization to attract, develop and retain the right people for our growing company across 5 national offices. Before joining AppFolio, Amy was the Vice President of Human Resources at Citrix Systems where she was responsible for the company's human resources business partners, talent acquisition, talent management and all HR aspects of mergers and acquisitions. Amy has been named one of the Top 50 Women in Business on California's Central Coast. With a passion for helping women across all different fields develop their leadership skills, Amy is a mentor to a number of emerging women leaders and looks forward to working on the Alumni Council to provide mentorship for the current UCSB students in Psychological & Brain Sciences as well as recent graduates. About the Alumni Council, Amy said: "I'm excited to participate in the Council to connect with UCSB students in Psychological & Brain Sciences as well as recent graduates to provide coaching and support in their career search and connect them to local opportunities."
Suzanne Perkin, B.S., Biopsychology, 1998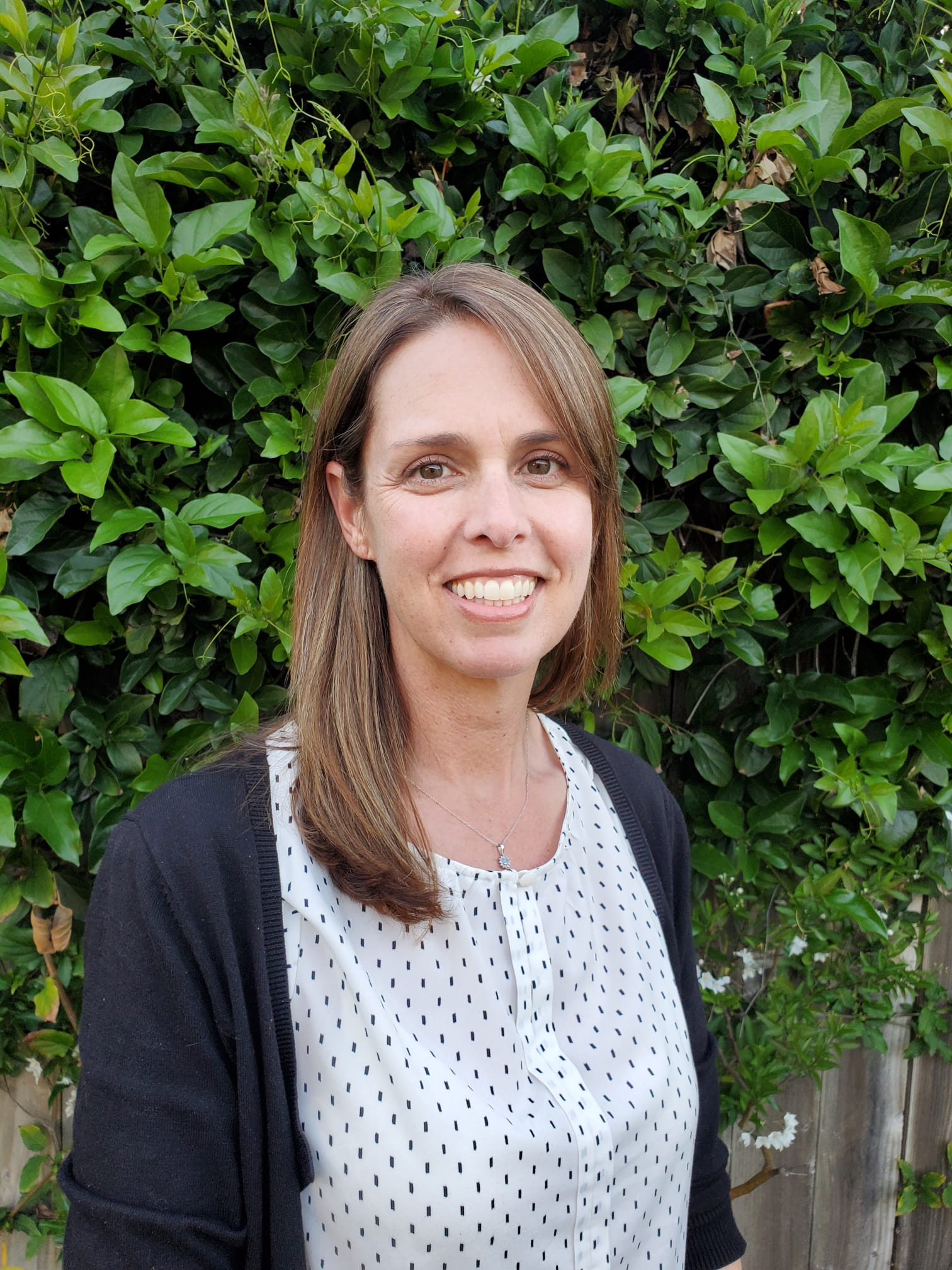 Suzanne Perkin is an Associate Dean for Student Life at the University of California, Santa Barbara (UCSB) with oversight of organizational departments, and programs, policies, and initiatives that promote student leadership, accountability, civic engagement, and involvement. She is passionate about education for all, as well as professional staff development and support. She feels lucky to work in a field where she can champion these causes. Suzanne earned her bachelor's degree from UCSB in Biopsychology, and her master's degree in Education from the University of Dublin, Trinity College and has lived and worked abroad for multiple years. She also holds a certificate in women's leadership in higher education from the Graduate School of Education at UCLA. Marrying her global perspective, understanding of human behavior and psychology, passion for education, and over 20 years of experience in higher education, she has been able to bring new perspectives to her work in university admissions, orientation programs, policy analysis, student conduct, staff development, and organizational and crisis management. Suzanne is known as a thoughtful leader, supportive manager, and dedicated professional. She shares her talents with the community through her support of local educational organizations and schools, and is thrilled to be a part of the UCSB Psychological and Brain Sciences Alumni Council.
Lisa Przekop, B.A., Psychology, 1985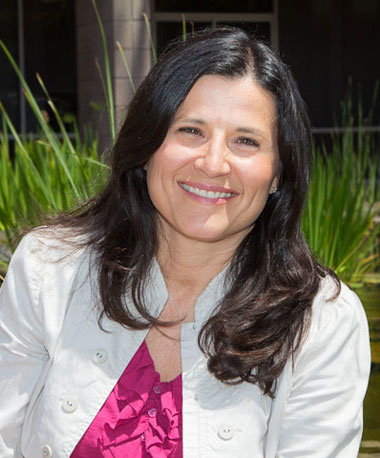 Lisa Przekop attended UC Santa Barbara where she earned Bachelor's degrees in Developmental Psychology and Experimental Psychology in 1985 and a Master's degree in Education in 1989.  She has 35 years of experience in the Department of Admissions at UCSB where she has served as the Director of Admissions since 2013.  She has been dedicated to building a culturally diverse, high achieving student body and has worked tirelessly leading outreach programs for high school and community college students throughout California, the greater U.S., and internationally.  Lisa has served on numerous educational committees and boards including the UCSB Alumni Association Board of Directors, California Student Opportunity and Access Program Board of Directors, the Student Aid Committee of the Santa Barbara Foundation, the Board of Directors for the Foodbank of Santa Barbara County, and most recently the Firelight Foundation. She is the recipient of the Margaret T. Getman Service to Students Award for her work with the Zeta Chapter of Lambda Sigma Gamma Sorority, Incorporated, a multicultural sorority at UCSB where she has served as Advisor for more than 25 years.  In 2007 Lisa was recognized by the Santa Barbara Independent Newspaper as a "Local Hero" for her work with Santa Barbara youth. She continues working closing with UCSB students as the founder and Advisor of the UCSB Guardian Scholar Program which serves the needs of former Foster Youth enrolled at the university.
John M. Ruiz, B.A., Psychology, 1991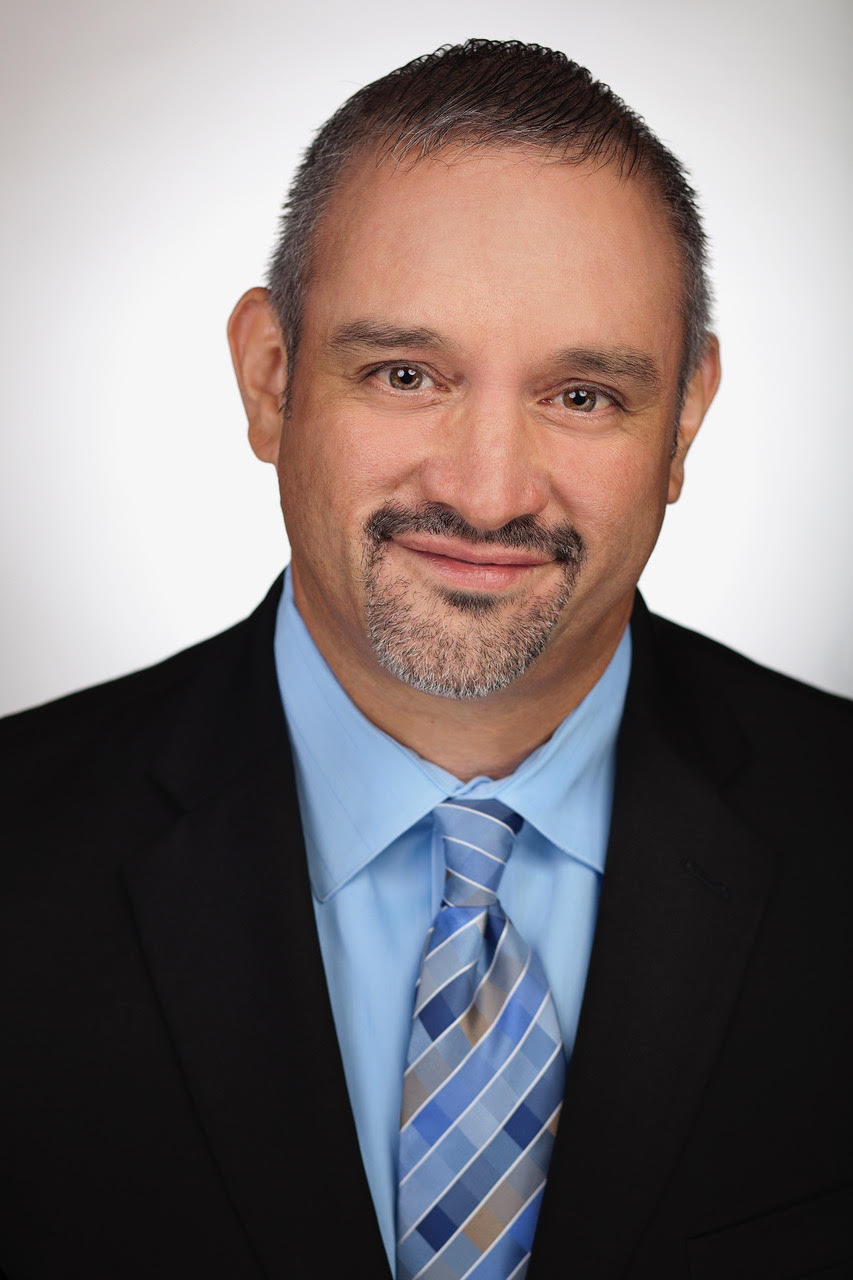 John M. Ruiz began his academic journey by earning a BA in Psychology from the University of California, Santa Barbara in 1991. He went on to complete a Ph.D. in clinical health psychology at the University of Utah in 2001 as well as a clinical internship and postdoctoral fellowship in cardiovascular behavioral medicine at the University of Pittsburgh. He is Professor of Clinical Health Psychology and Director of DEI in the Department of Psychology at the University of Arizona. Dr. Ruiz's program of research examines relationships between individual level psychosocial factors, social behaviors, and cardiovascular and cancer diseases with an emphasis on biobehavioral mechanisms. In addition, he has recognized expertise in sociocultural aspects of racial/ethnic health disparities, particularly the epidemiological phenomenon referred to as the Hispanic Health Paradox. His work is funded by the National Institutes of Health, the Centers for Disease Control, and other federal agencies and foundations. Dr. Ruiz is the Editor-In-Chief of the journal, Health Psychology, and began a 4-year, federal appointment to serve on the 16-member, US Preventive Services Task Force (USPSTF) in 2022. He is an elected fellow of the American Psychosomatic Society, Association of Psychological Science, Society for Health Psychology (APA, Division 38), and the Academy of Behavioral Medicine Research. 
Friends of Alumni Council
Armando Abrego, B.A., Psychology, with a Minor in Applied Psychology, 2017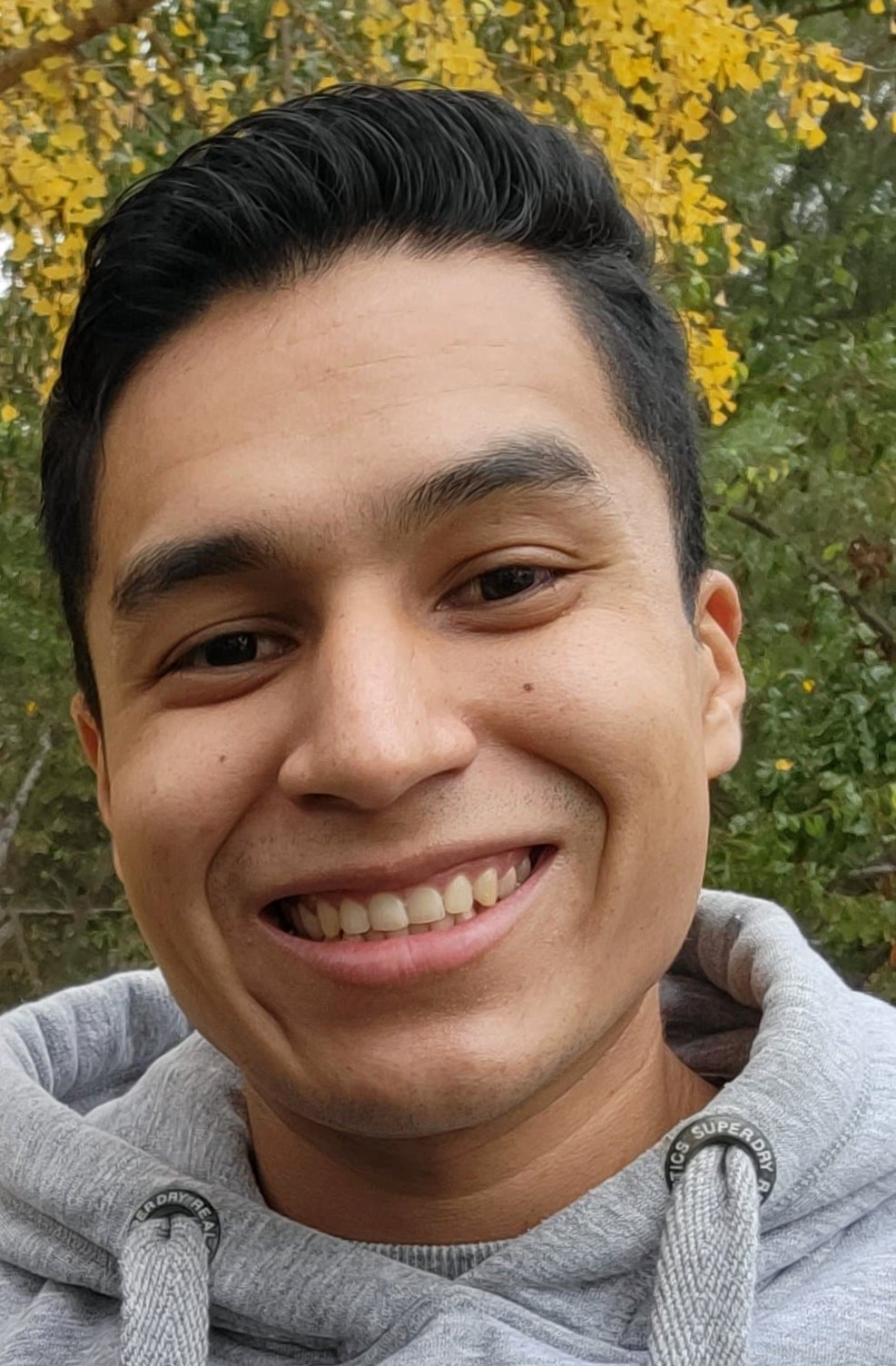 Armando Abrego graduated with a BA in Psychology and a minor in Applied Psychology. While at UCSB, he was working as a Behavioral Technician providing Applied Behavioral Analysis (ABA) to children on the Autism spectrum. After graduating from UCSB, he worked as a counselor for families and youth at Seneca Family of Agencies. At Seneca, Armando held different job titles, such as Recruiter, Bilingual Outreach Coordinator, and then lead recruiter. As a Bilingual Outreach Coordinator, he was working on the project Todo Por Mi Familia, where he worked with families that were separated from their child at the south border and connecting them to mental health services. As a lead recruiter, Armando leads the recruit team at Seneca that oversees hiring talent for the entire agency. Currently Armando is attending a pre-health post-baccalaureate program where he is continuing his journey in mental health in hopes to become a psychiatrist.
Shobha Ambi, B.S., Biopsychology, 2020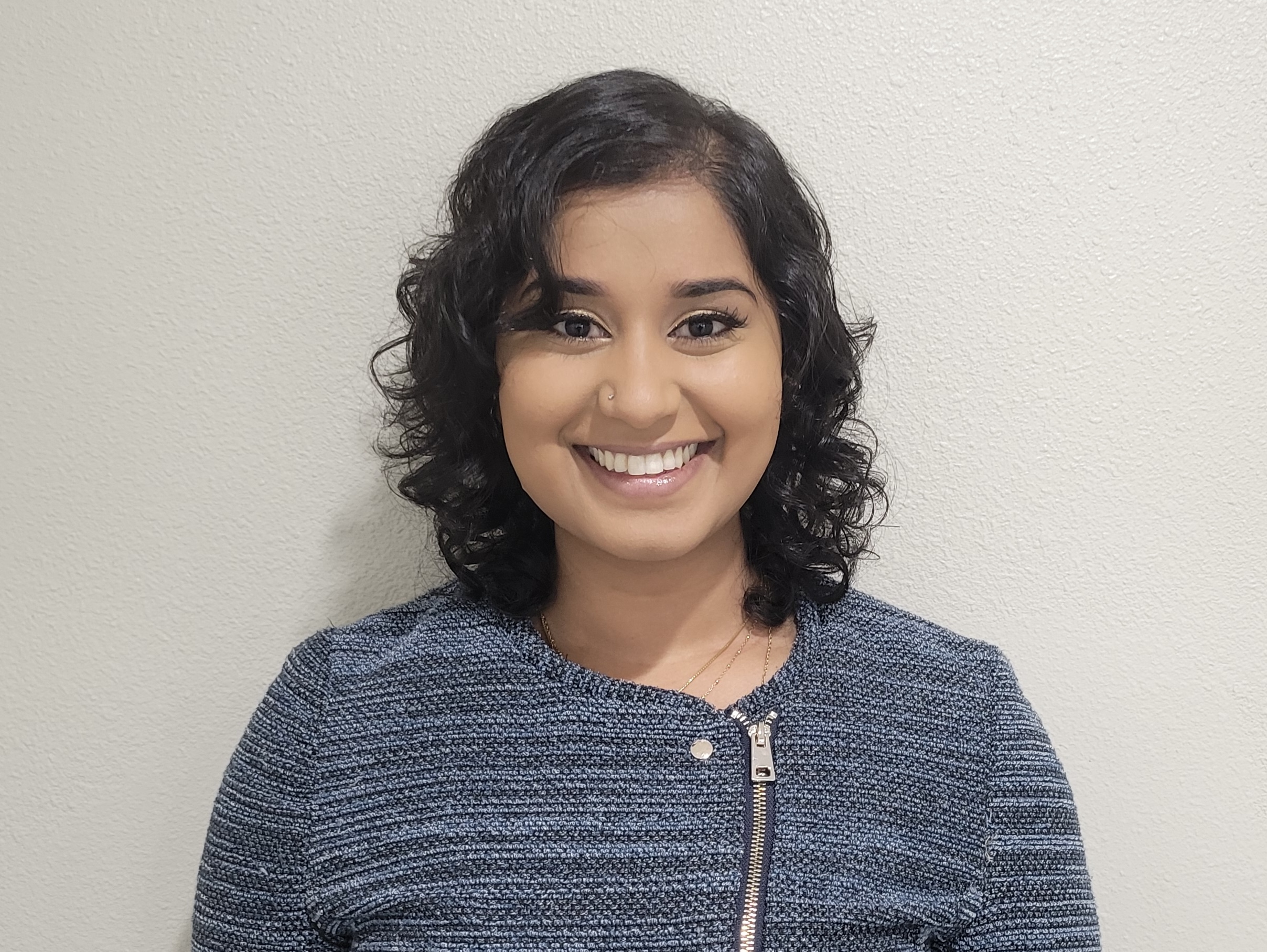 Shobha graduated from the University of California, Santa Barbara in 2020 with a degree in Biopsychology, and is currently pursuing a Master of Science in Nursing at the Johns Hopkins School of Nursing with an expected graduation in August of 2023. She is dedicated to helping underserved adolescents who struggle with their mental health, and found ways to serve her community at UCSB via her positions as Co-President of the Society of Undergraduate Psychologists, Lead Representative in the Student Mental Health Task Force, Campus Liaison in Active Minds, research assistant in several labs, External Vice President of Indus, Peds Reads volunteer in Partners in Wellness, and Mental Health Peer at CAPS. Since her graduation Shobha has worked in the psychiatric department at Children's Health of Orange County Hospital and at Newport Healthcare, a teen residential mental health treatment center, while volunteering as a Crisis Counselor in Crisis Text Line and COVID-19 Vaccine Task Force Volunteer at Families Together of Orange County Community Health Center. Shobha is also the Co-Founder of Children Don't Suffer in Silence, an organization dedicated to destigmatizing mental health in Sri Lankan culture by educating children on mental health disorders and the importance of taking care of one's well-being from an early age. Shobha is incredibly grateful for her time at UCSB for allowing her to discover her passion for mental health, and will continue to advocate for high quality care in underserved communities as she is on her path to becoming a Psychiatric Mental Health Nurse Practitioner.
Emily Belote, B.A., Psychology, with a Minor in Art History, 2009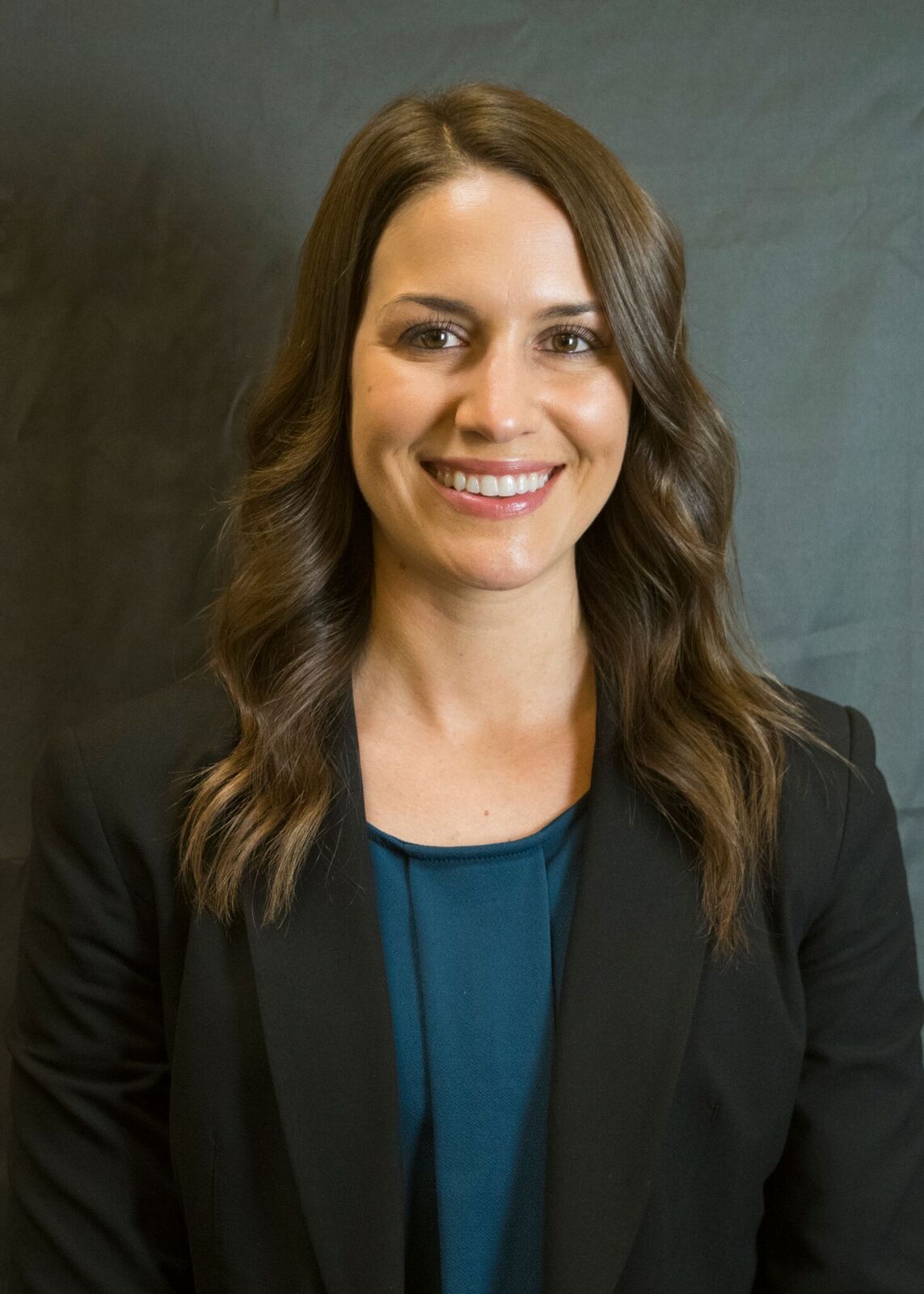 Emily grew up Orange County, CA, and ventured (a little) north to attend UCSB. During her time there, she was a member of Kappa Alpha Theta, holding multiple leadership positions, and worked with Dr. David Sherman in his psychology research lab. She graduated Phi Beta Kappa with a B.A. in Psychology, a minor in Art History, and completed the Honors Program. Emily pursued a career in Higher Education and has worked at Chapman University in Orange, CA, for over 10 years in the Office of Residence Life and First Year Experience. Emily oversees occupancy, guides numerous departmental processes and procedures, and manages their housing software, StarRez. Since 2019, she has served on the StarRez Advisory Board, a board comprised of StarRez executives and invited global users, to provide regular feedback to the company and to support new and existing users. Emily is looking forward to furthering her engagement as a UCSB alum and supporting undergraduate students in their journey through the Psychological & Brain Sciences program and beyond. On a personal note, Emily is married to a fellow UCSB alum and is still very close to her college roommates!
Juan Gonzalez, B.A., Psychological & Brain Sciences, 2019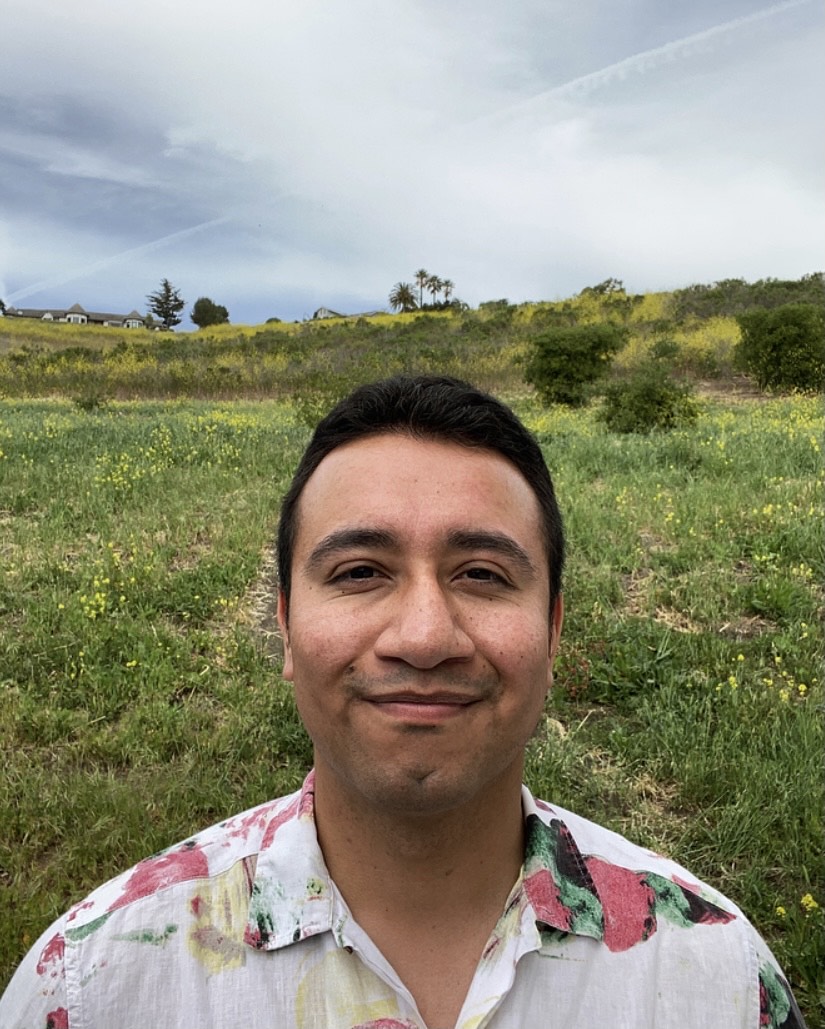 Originally from Northern California, Juan Gonzalez arrived in Santa Barbara in 2015 to attend UC Santa Barbara where he then received his B.A. in Psychological & Brain Sciences along with minors in Education and Applied Psychology in 2019. Going into his Junior year at UCSB, Juan joined the Cultural Psychology Lab as an undergraduate research assistant and worked under the mentorship of Dr. Roxie Chuang and Professor Heejung Kim. It was at this time when Juan was introduced to the world of research and was inspired to begin his pursuit in research. After graduating in 2019, Juan worked as a Research Coordinator in the Collaborative START Lab at the UC Davis MIND Institute on a project examining Autism Spectrum Disorder intervention service delivery in mental health and school settings. Immediately afterwards, Juan worked as the Facility Manager for a Short-Term Residential Therapeutic Program specializing in the treatment of JSO/SAY adolescent-males. During this time Juan was exposed to the clinical aspects of applied psychology. Since 2021, Juan has worked as the Lab Manager for UCSB's Cultural Psychology Lab where his primary role has been the oversight of a project focusing on the emotions and change of multicultural relationships.
Mary (Prenovost) Gray, B.A., Psychology, 2005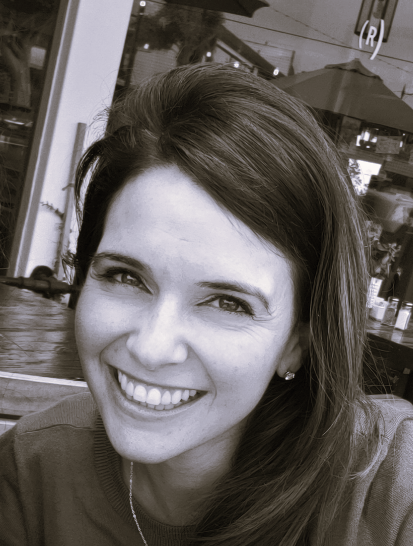 Mary graduated with a B.A. in Psychology and Sociology from UCSB in 2005. She went on to receive a Ph.D in Social Psychology from Boston College in 2009. As Mary was completing her doctorate she worked as a Research Associate at a Boston-based nonprofit called Crittenton Women's Union (which is now Economic Mobility Pathways). She then moved to London where she worked as a Senior Research Officer at the Youth Justice Board within the Ministry of Justice. Mary moved back to California in 2013 and began working in consulting. She is currently a Senior Research Consultant at Engage R+D where she works closely with social sector organizations – philanthropic foundations, nonprofits, and public agencies – to assess the impact of their work and ultimately use evaluation as a tool to support the development of stronger and more equitable communities. Mary's experiences at UCSB, including her work in Professor David Sherman's research lab, serve as the cornerstone in her career. She learned that it is possible to coalesce her passion for social justice and equity with her penchant for learning through research, evaluation, and data.
Joe Isaacson, B.A., Psychology, 2000
Joe was born and raised in Santa Barbara, California. He enrolled at UCSB in 1998 and graduated in 2000 with a B.A. in Psychology. Upon graduation, Joe was able to extend a successful collegiate baseball career playing minor league baseball for three seasons. After his baseball career, Joe settled in San Diego, California and began a career as a personal trainer and baseball coach. Joe's years as a trainer and coach honed his passion for working with children and an encounter with a parent sparked his interest in school psychology. In 2009 Joe returned to school to attain his Masters of Education in school psychology. Upon graduating with his Masters in 2012, Joe was offered a job in the same school district he attended as a youth, Goleta Union School District, where he continues to work as a school psychologist. With respect to the alumni council, Joe knows how difficult it can be navigating life after college and is passionate about helping current UCSB students with their career and life choices.
Chassidie Liu, B.S., Psychological & Brain Sciences, 2021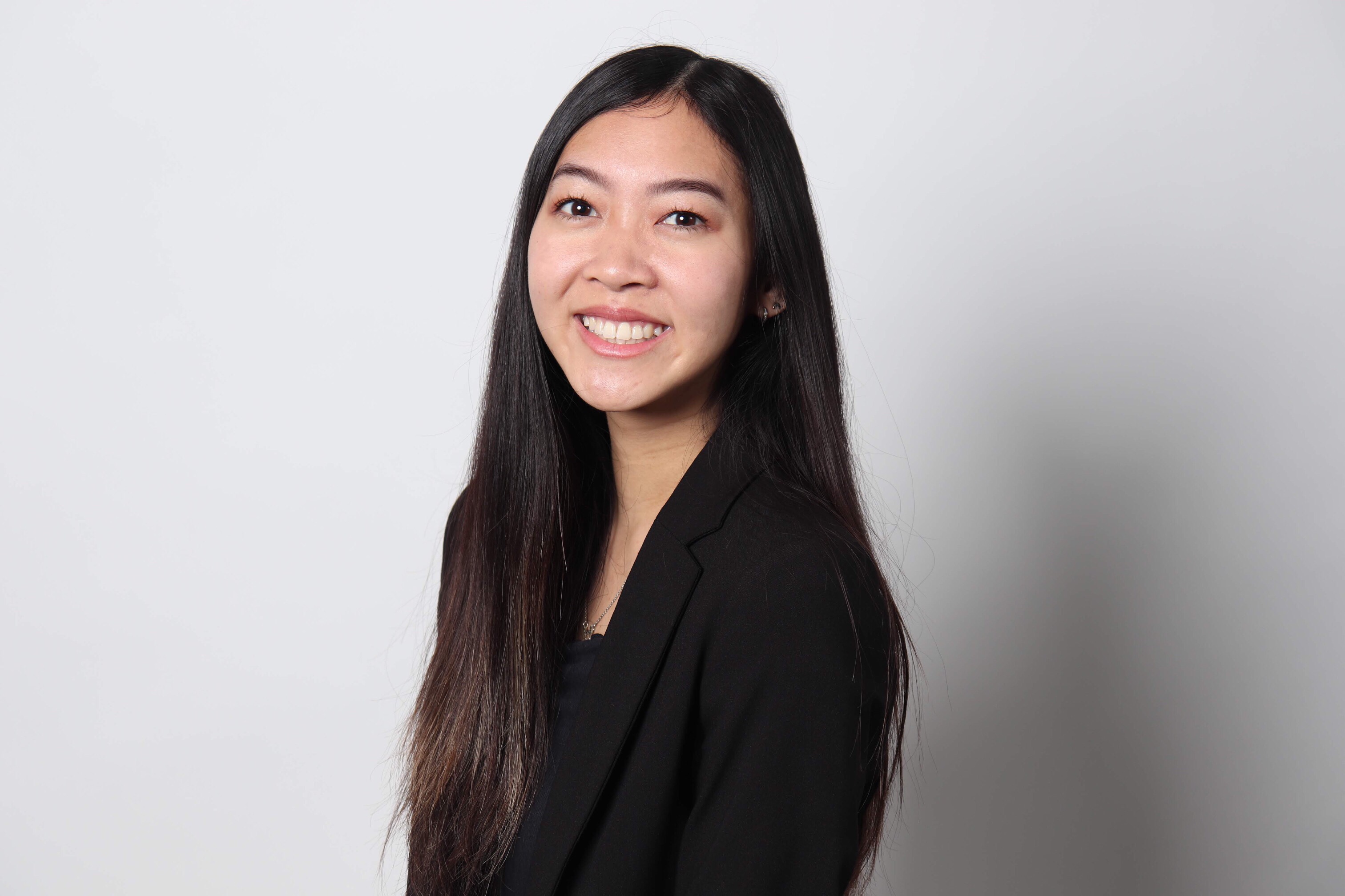 Chassidie graduated from UC Santa Barbara in 2021 with a Bachelors of Science in Psychological and Brain Sciences and a minor in Applied Psychology. She received the department's first ever Diversity and Inclusion Service Award for her continued efforts in supporting different mental health populations within the Santa Barbara community. Throughout her undergraduate career, she worked at an eating disorder treatment center and a behavioral health facility for those with bipolar disorder and schizophrenia. On campus, Chassidie served as a mental health peer with CAPS and was an intern with CARE. Not only that, but she fulfilled her passion of supporting survivors of interpersonal violence as a volunteer and co-facilitator for the Thriving Initiative. Now she is currently a Clinical Research Coordinator at the University of Minnesota Twin Cities Department of Psychiatry advancing the research of eating disorder treatments. Her ultimate goal is to become a psychiatric mental health nurse practitioner (PMHNP) to advocate and care for all people in their mental health journey. Chassidie looks forward to sharing her experience and supporting future graduated Gauchos.
Christopher McFerron, B.A., Psychology and Philosophy, 2002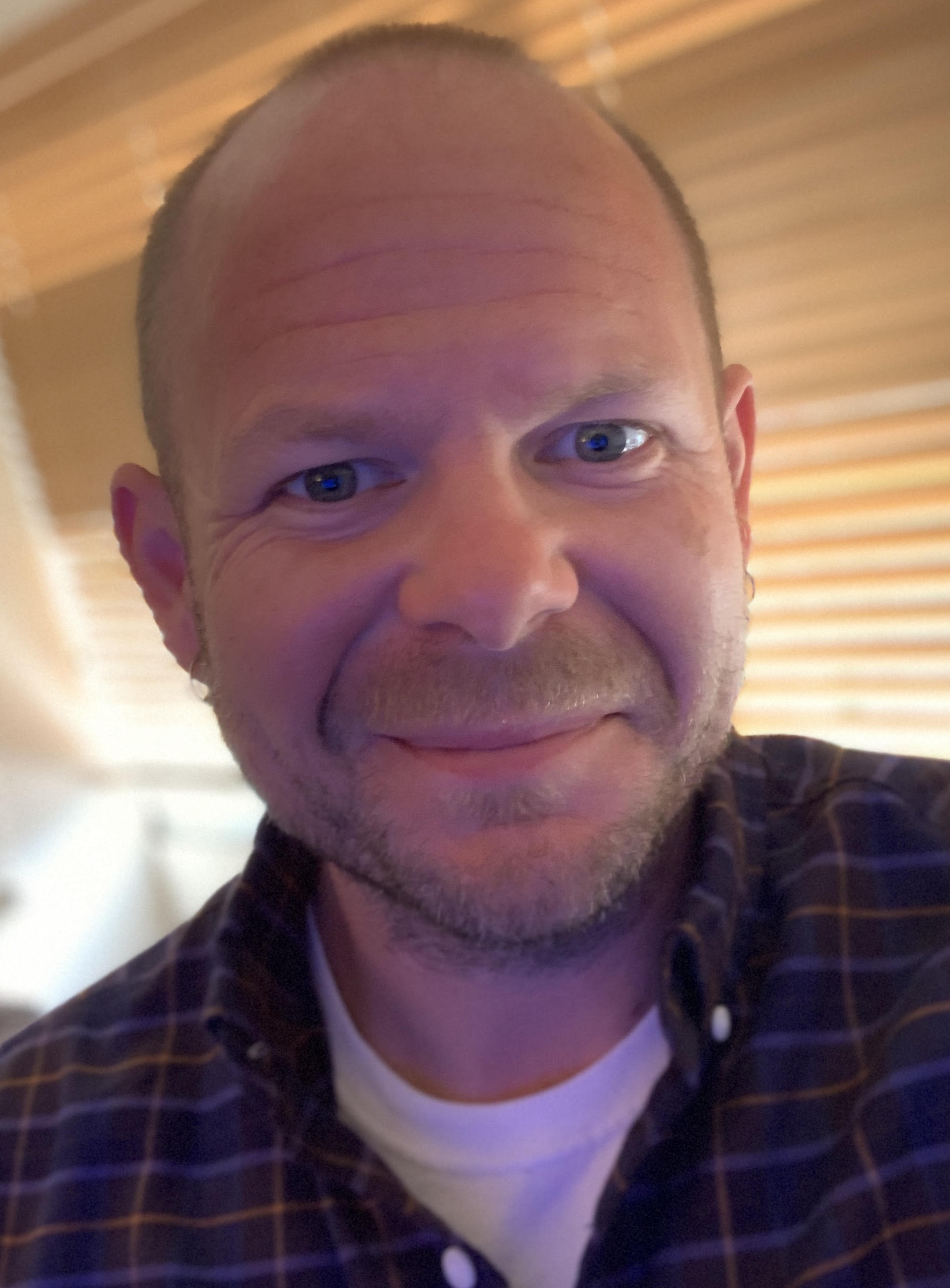 Chris transferred from a western Colorado college to UCSB in 2000 to study Psychology and Philosophy.  He graduated in 2002 with a B.A. in Psychology and a B.A. in Philosophy.  After graduation, Chris started working with his alma mater in the Psychology Department, soon to be renamed Psychological & Brain Sciences.  Chris slowly worked his way from the Subject Pool Coordinator, to an undergraduate advisor, and finally the Student Affairs Manager.  Chris oversees both the undergraduate and graduate programs in the PBS department.  He loves working with both student populations, helping them through their time at UCSB and fighting for equality amongst all students.  Chris has a deep understanding of academia, the job market, and graduate school.  When Chris is not working with students and faculty, he spends his spare time with his Golden Retriever, Tucker, and teaching boxing in the Santa Barbara community.
Dairine Pearson, B.A., Psychology, 2006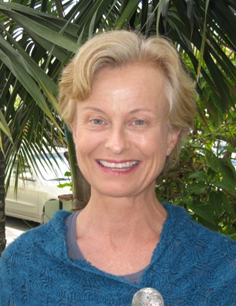 Dairine grew up in Ireland and emigrated to California over 30 years ago. She attended UCSB and worked with Drs Heejung Kim and David Sherman in their research lab while an undergraduate, receiving the Distinguished Graduating Senior Award in 2006. She went on to receive a Master's in Social Work from California State Long Beach and is now a Licensed Clinical Social Worker. Since 2010, she has been a full-time grief counselor and Bereavement Care Coordinator for VNA Health, a provider of home health and hospice care in Santa Barbara County. She is a graduate of the Metta Institute End-of-Life Care Practitioner Program. Dairine is passionate about helping people navigate the end of life process with resilience and compassion. She is excited about being a resource for students in Psychological and Brain Sciences, to find the path that is right for them to achieve a satisfying and fulfilling career. Outside of work, she enjoys crafts, writing, running and hiking our amazing coastline and mountains.
Lexi Provost, B.A., Psychological & Brain Sciences, 2018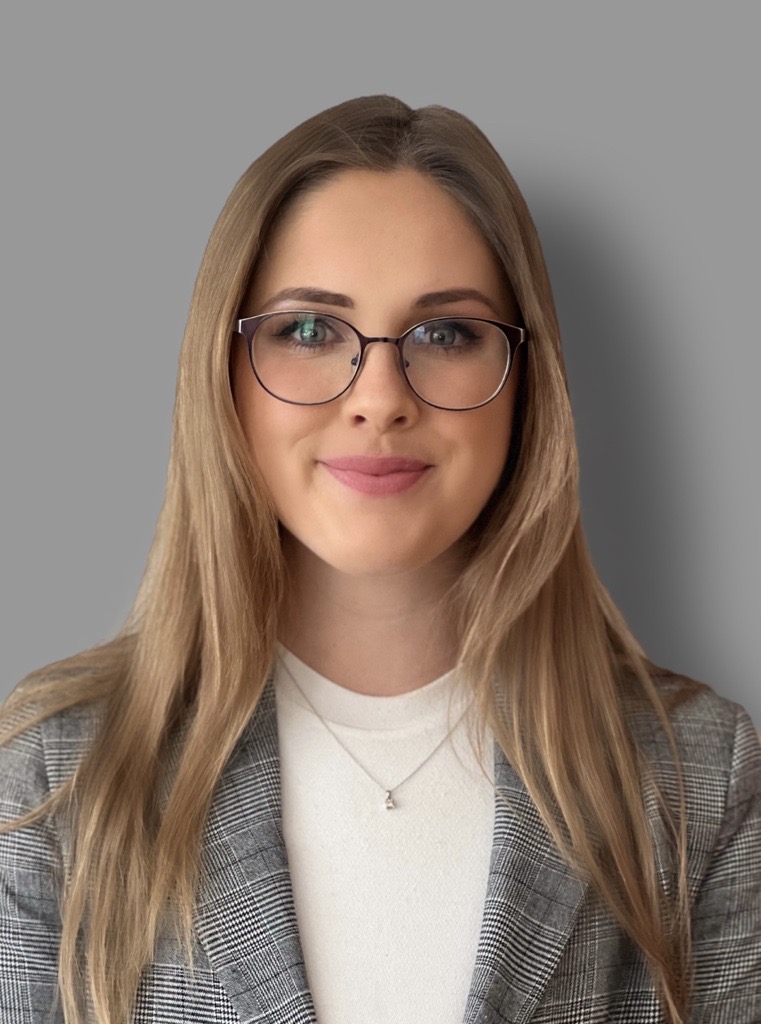 Lexi Provost is a Senior Member Success Manager at TSIA, supporting some of the company's largest accounts in their pursuit of full efficiency in service delivery, revenue optimization, and offer development. One of Lexi's most recent accomplishments has been helping to pioneer TSIAs Mentorship Program. Prior to joining TSIA, Lexi served as a Business Development Manager for multiple Healthcare and Healthcare Technology companies. She started her professional career as a Medical Assistant. Lexi graduated from the University of California, Santa Barbara with a Bachelor's degree in Psychological and Brain Sciences, with certifications in Business Analytics, Economics, and Financial Accounting from Harvard Business School.
Jenna Sanfilippo, B.S., Biopsychology, 2020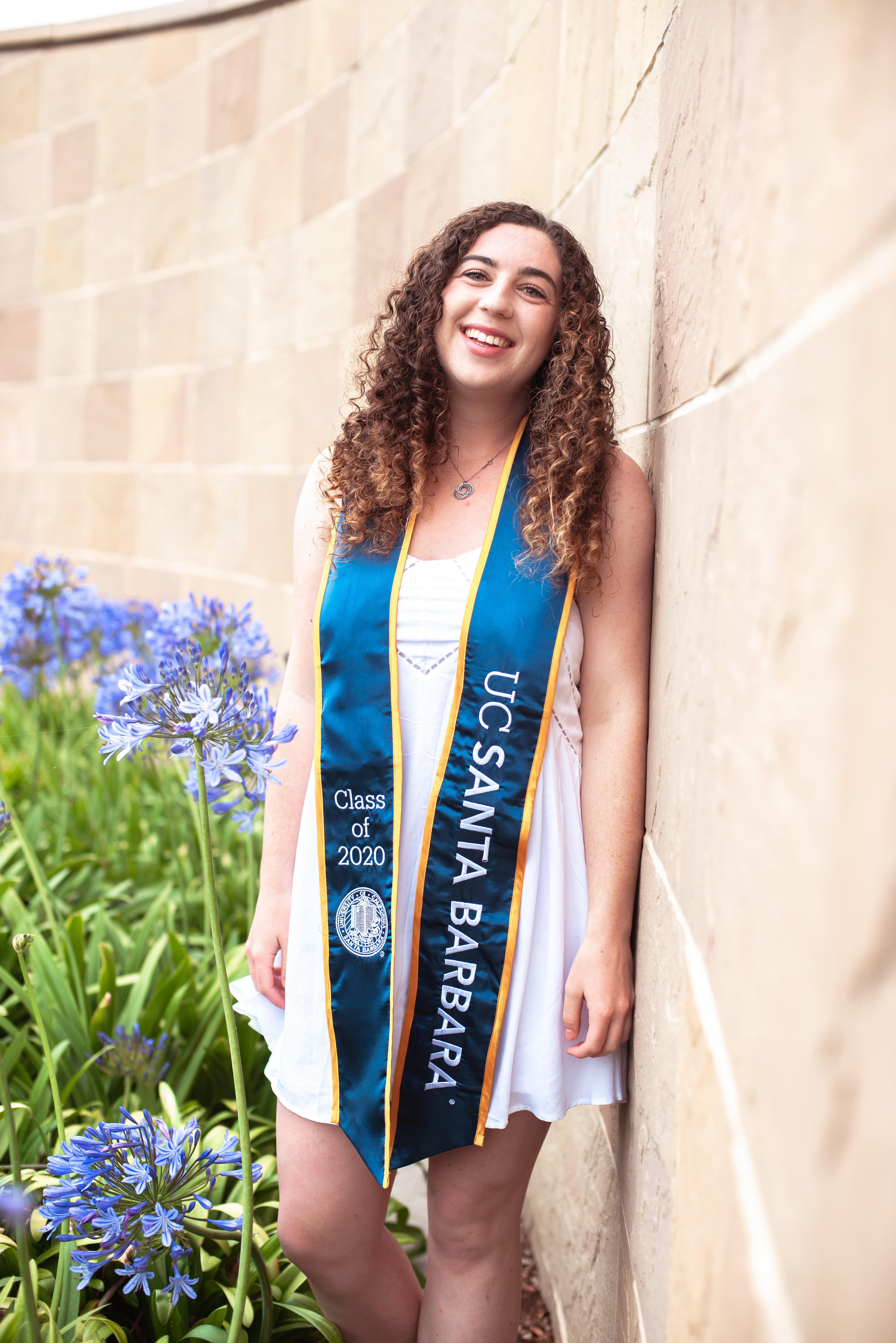 Jenna graduated from UCSB in 2020 with a B.S. in Biopsychology. During her time at UCSB she did undergraduate research in the Neuroscience and Behavior department in the lab of Dr. Skirmantas Janusonis. She also served on the committee to organize UCSB's annual spring Mental Health Conference. Upon graduation, Jenna moved to Baltimore, Maryland to do a post-baccalaureate research fellowship through the National Institute of Health where she works on developing new treatments for alcohol and substance use disorder. She now plans to move to San Francisco to continue working in clinical research to improve mental health disorders before applying to graduate school for Clinical Psychology in the future. In her free time Jenna loves hiking, rock climbing, and playing soccer.
Alyssa Villa, B.S., Psychological & Brain Sciences, 2020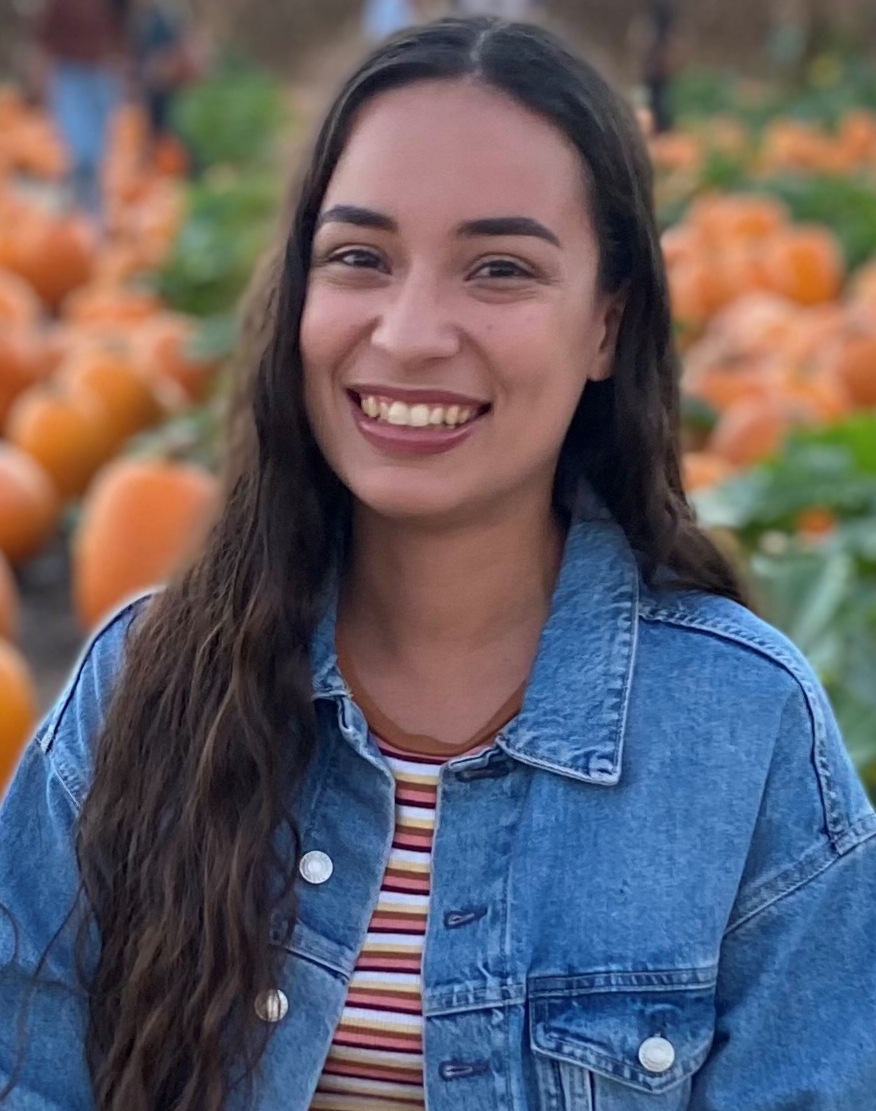 Alyssa attended UCSB as a transfer student and graduated with a B.S. in Psychological and Brain Sciences in 2020. During her time at UCSB, she developed an interest in research and health through her experience as a research assistant and as a volunteer for the Health and Wellness organization on campus. After graduation, she decided to apply for graduate school to pursue a degree in epidemiology, and, in 2021, she received and accepted an offer for UCLA's M.S. in Epidemiology program. Currently, she is in her first year of graduate school and learning about epidemiological methods and biostatistics and plans to spend the summer in Mexico for an internship. She holds immense gratitude for the faculty and friends who supported her during her time at UCSB, and is excited to share her experiences with the UCSB community.