Teaching It Forward: Discussing Teaching Positions with PBS Alumni
June 7, 2022
The talks featured in this article are available to view for those with a UCSB NetID on the Teaching Careers Speaker Series webpage: https://psych.ucsb.edu/teaching-careers-speaker-series
You can also view the Non-Academic Careers Speaker series videos here: https://psych.ucsb.edu/non-academic-careers-speaker-series
Many students entering a PhD program believe that the ideal goal is to obtain a tenure-track position at an R1 university, but this is not necessarily the default path. As PhD candidates learn about more job opportunities and other ways of utilizing and applying their research skills, a wider variety of jobs are becoming more appealing. The PBS department recognized this growing interest for different job opportunities and have responded by providing resources for PhD students to learn more the variety of careers that PhD graduates can pursue. For example, in the 2020-2021 school year, Dr. Roxie Chuang, who graduated in 2021, and Professor Heejung Kim organized a Non-Academic Careers Speaker Series and invited PBS alumni currently in industry to speak about and discuss their experiences transitioning from academia to industry, how PhD students can best work towards industry jobs, etc.
This year, PhD candidate Delancey Wu and Professor Kim continued this series with teaching careers in the Teaching Careers Speaker Series, where they also invited PBS alumni in a range of teaching positions, from community colleges to liberal arts schools and even R1 universities. The rest of this article features these alumni speakers and the wisdom they shared about their teaching jobs and advice on how to increase one's success searching for a teaching-focused career.
The first PBS alum to kick off the series was Dr. Celeste Pilegard. Dr. Pilegard is an Assistant Teaching Professor in Psychology at UCSD. She graduated from UCSB in 2016 and worked with Professor Rich Mayer. She discussed what her job application process was like (including the proportion of applications where she was rejected, interviewed, and offered) and painted a realistic depiction of the job market, as well as advice for how to look for a job that is ideal for one's preferences, goals, and pragmatic expectations. Given her research background in cognitive and educational psychology looking at educational games and multimedia, Dr. Pilegard also emphasized the importance of evidence-based practices that PhD candidates can incorporate into their teaching.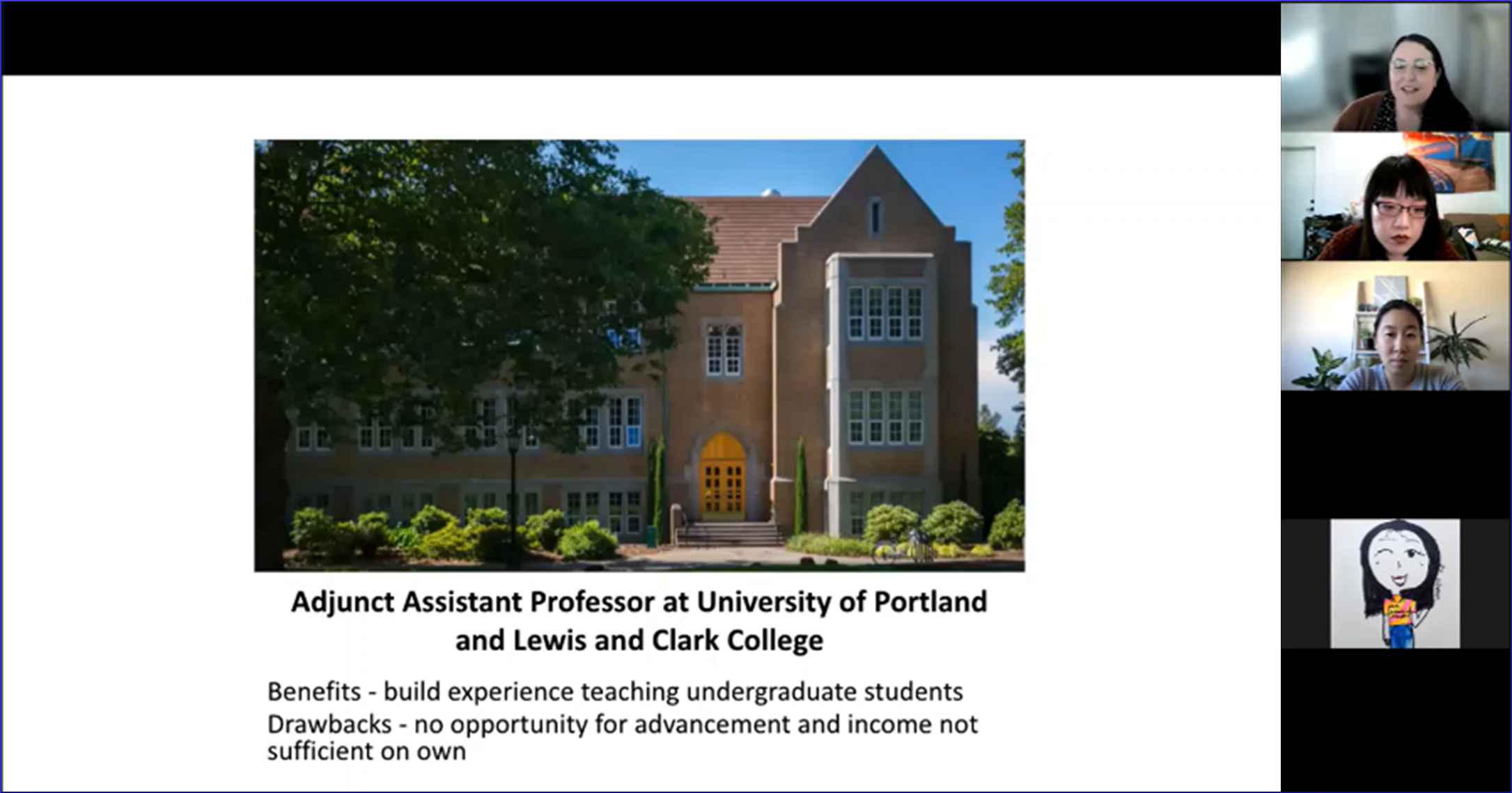 The winter quarter speakers featured Dr. Debra Cozzoli and Dr. Diana Leonard. Dr. Cozzoli is an Instructor of Psychology at Portland Community College. She graduated in 2011 from UCSB and worked with Professor Karen Szumlinski. She highlighted the responsibilities she has as an instructor, from the materials she prepares to communicating with and getting to know her students, and what job transitions are like as one settles into a teaching position, particularly for a community college. She also emphasized that it is okay to have multiple teaching jobs to figure out what one wants before settling into a more permanent position and how working in certain cities, such as Portland, can lend itself to unique opportunities of working in more than one institution.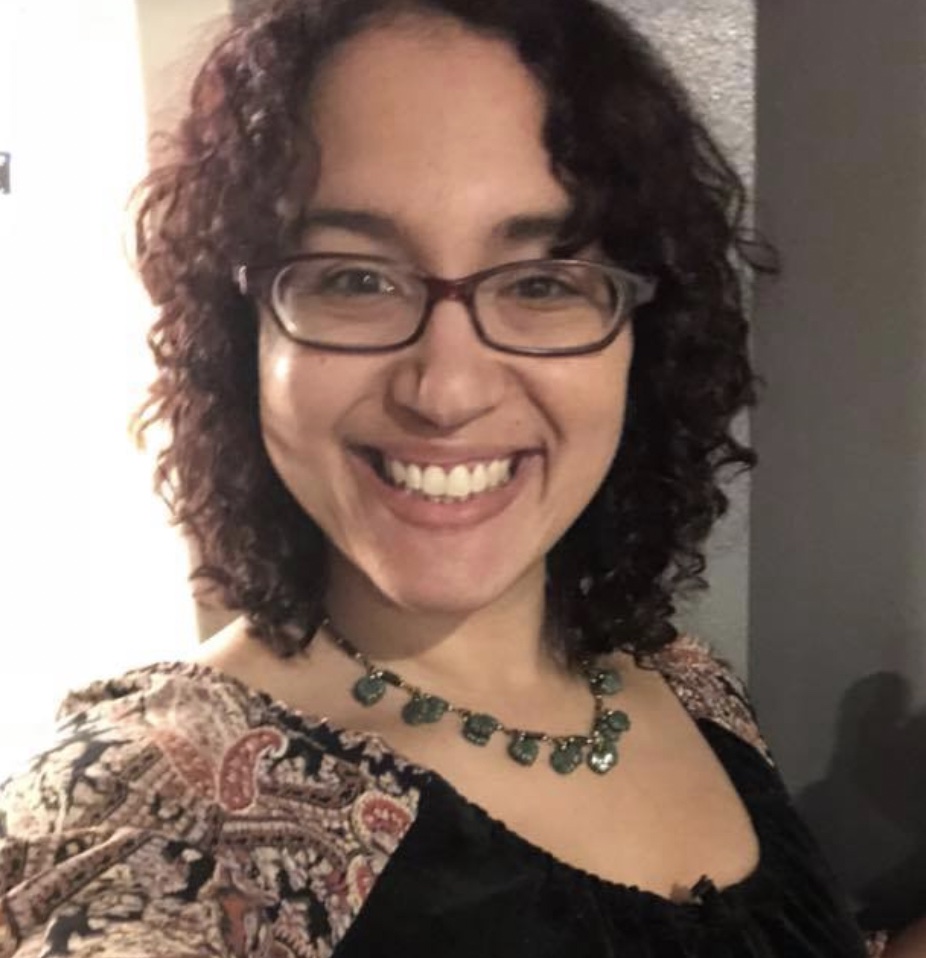 Dr. Diana Leonard is an Associate Professor of Psychology at Lewis & Clark, a liberal arts college. She graduated from UCSB in 2012 and worked with Professor Diane Mackie. She elaborated on why she picked a liberal arts college specifically and how she cares not only about building her identity as a teacher and scholar but also about nurturing a community of undergraduate students and assisting with their growth as well. With that, she also discussed the transition coming from UCSB to a liberal arts college and how her approach to teaching changed to fit the liberal arts atmosphere and the tips she had to assist with this transition. She says, "Participating in [this] series gave me a welcome opportunity to reflect on my own journey in the liberal arts while also meeting the wonderful PhD candidates who are curious about the teacher-scholar side of things. It was also great to connect with Dave (Hamilton) and Diane, albeit over Zoom."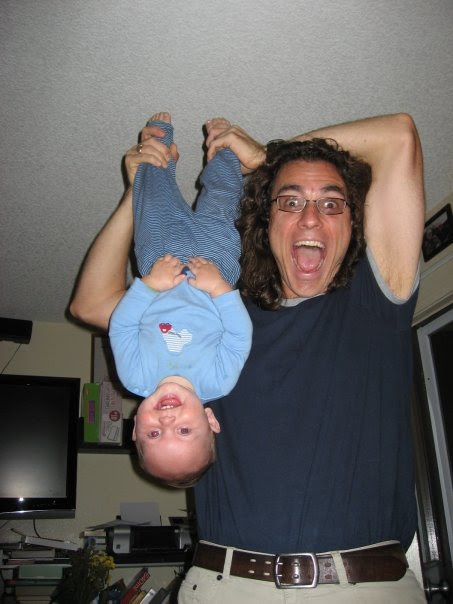 The spring quarter wrapped up the teaching series with Dr. Jeff Niehaus, Dr. Jeff Bowen, and Dr. Smaranda Lawrie. Dr. Niehaus is a Senior Lecturer in Psychology at Christopher Newport University, a public university with a focus on liberal arts, in Virginia. He graduated in 2009 from UCSB and worked with Professor Tamsin German. In his talk, Dr. Niehaus describes his journey since his undergrad and how his research and teaching experience informed his trajectory into his current teaching job. He also detailed how his application processes went and what PhD candidates should emphasize in their job applications and teaching portfolios, according to what hiring committees look for in potential hires. Dr. Niehaus said, "It was a real treat to reconnect with the graduate students who are just now deciding down what path their education is going to lead them. For those who end up emphasizing their skills as instructors, I think it's important to let them know that it can be an incredibly satisfying and respectable career."
Dr. Jeff Bowen is a Senior Lecturer in Psychological and Brain Sciences at Johns Hopkins University in Maryland. He graduated from UCSB in 2017 and worked with Professor Nancy Collins. Dr. Bowen's talk covered specific and focused ways PhD candidates can construct their applications for a teaching job they'd want. This included outlining how teaching research methodology and statistics are the foundation of the undergraduate curriculum in psychology and how important it was for him (and for future candidates) to have experience with teaching these subjects as an instructor and how valued this experience is in the teaching job market. He also mentioned relevant but accessible opportunities to seek during graduate school to help build a standout teaching portfolio by the time one arrives at the job market.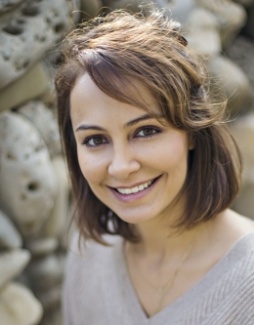 The final speaker of the year was Dr. Smaranda Lawrie, who is an Assistant Professor in Psychology at Providence College in Rhode Island. She graduated from UCSB in 2021 and worked with Professor Heejung Kim. Dr. Lawrie described her teaching position as an "art of juggling." While her job comes with its own set of challenges that can be at times difficult and busy, Dr. Lawrie finds the liberal arts environment to be very rewarding and enjoys spending time with the students she teaches and mentors. Having recently finished her first year of teaching by the time she participated in this series, Dr. Lawrie was able to detail in her talk her recent experience on the job market and what her daily life has been like during her first year. Despite her first-year adjustments, Dr. Lawrie does emphasize "it gets better" and that she loves what she does.
Current PBS PhD student and series co-organizer, Delancey Wu, summed up the year of talks on teaching positions, "It has been great reconnecting with PBS alumni and hearing what they have been up to. I've heard from both current PhD students as well as the speakers themselves that they're glad that this is available as a resource now and wished these talks were available back when they were applying for jobs. I'm glad that we have the opportunity to provide these kinds of resources that can make a difference as we take the next step in our careers, no matter what we decide to do."