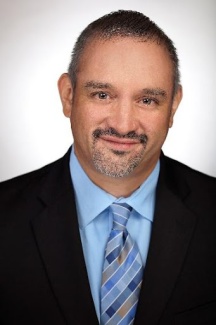 Visitor
He/Him/His/El
Biography
Dr. John M. Ruiz is a Professor in the Department of Psychology at the University of Arizona. He began his academic journey by earning a BA in Psychology from the University of California, Santa Barbara in 1991. He went on to complete a Ph.D. in clinical health psychology at the University of Utah in 2001 as well as a clinical internship and postdoctoral fellowship in cardiovascular behavioral medicine at the University of Pittsburgh. Dr. Ruiz's program of research focuses on psychosocial influences on health. His NIH-funded research examines relationships between individual level psychosocial factors, social behaviors, and cardiovascular and cancer diseases with an emphasis on biobehavioral mechanisms. In addition, Dr. Ruiz has recognized expertise in sociocultural aspects of racial/ethnic health disparities, particularly the epidemiological phenomenon referred to as the Hispanic Health Paradox. His work reflects a broad range of methodologies from laboratory to community-participatory research to population-level epidemiology. He is increasingly recognized for his efforts to advance health equity from local to national levels.
Dr. Ruiz is the current President of the Behavioral Medicine Research Council (BMRC) and the Editor-In-Chief of APA's Health Psychology (2023-2028). He has active leadership roles in multiple professional societies including in the Society for Health Psychology, the American Psychosomatic Society, and the Academy of Behavioral Medicine Research. Dr. Ruiz serves on the editorial boards of several journals (Journal of Latina/o Psychology, Health Psychology, Annals of Behavioral Medicine, Journal of Behavioral Medicine), is a recent associate editor for 4 journals (PLOS One, Cultural Diversity and Ethnic Minority Psychology, Journal of Research in Personality) including Senior Associate Editor of Annals of Behavioral Medicine, and has guest edited several special issues. Dr. Ruiz is also a leader in the push for health equity as Past Chair for APA's Committee on Socioeconomic Status (CSES), member of the inaugural APA Health Equity Committee, and appointment to the 2021 APA Presidential Task Force on Health Equity for which he received a 2021 APA Presidential Citation. He is a permanent member of the NIH Behavioral Medicine Interventions and Outcomes (BMIO) study section, and he served on the external advisory board for NIH's Science of Behavior Change (SOBC) effort. In 2022, Dr. Ruiz began a 4-year, federal appointment to serve on the 16-member, US Preventive Services Task Force (USPSTF). Dr. Ruiz is an elected fellow of the American Psychosomatic Society, Association of Psychological Science, Society for Health Psychology (APA, Division 38), and the Academy of Behavioral Medicine Research.
At the University of Arizona, he is the Director of Diversity, Equity, and Inclusivity in the Department of Psychology, founder and past Director of the Health Psychology doctoral training program, and is a member of the Sarver Heart Center, the University of Arizona Cancer Center, the Center on Health Disparities, Center on Aging, the Hispanic Center of Excellence, and the BIO 5 Institute. He has additional adjunct appoints in Public Health, Family Studies, and has served in a range of committees, task forces, and other university service roles.
Contact:
John M. Ruiz, Ph.D.
Professor, Clinical Health Psychology
Director, Diversity, Equity, & Inclusivity
Department of Psychology 
University of Arizona 
Email: Johnruiz@Arizona.edu 
Website: http://johnruiz.faculty.arizona.edu/  
Pronouns (He/Him/His/El)
The University of Arizona is a Hispanic-Serving Institution that sits on the original homelands of Indigenous Peoples who have stewarded this land since time immemorial. 
 
President, Behavioral Medicine Research Council (BMRC)
Website: www.behavioralmedicineresearchcouncil.org  
Incoming Editor-In-Chief, Health Psychology
Member, US Preventive Services Task Force (USPSTF)