Psychological & Brain Sciences Colloquium Series
Invited Speakers
Lauren Whitehurst
Date & Time: April 1st, 2022 at 12:00 PM
Location: Sage Room – Psych 1312
Sleep is not a luxury: links between sleep, cognitive function, and health
What makes sleep "good"? Few wake intrusions? Falling asleep once your head hits the pillow? Waking up refreshed and ready for your day? All the above? Science is still grappling with the answers to this question, yet we do know that a period of sleep helps us think, learn, and remember better. Additionally, specific neural changes during sleep support human cognitive function. My research program examines how these neural features and specific changes in the body during sleep 1) help us define "good" sleep and 2) support cognition. In this talk, I will review this body of work and identify future directions aligned with this research trajectory. Additionally, data suggests that 35% of people do not get the recommended amount of sleep at night. This widespread sleeplessness comes with significant costs to health and cognition. Yet, the burden of sleep loss does not fall on everyone equally. I will discuss disparities in sleep health and access, discuss historical links, and on-going and future projects that address these topics.
About the Speaker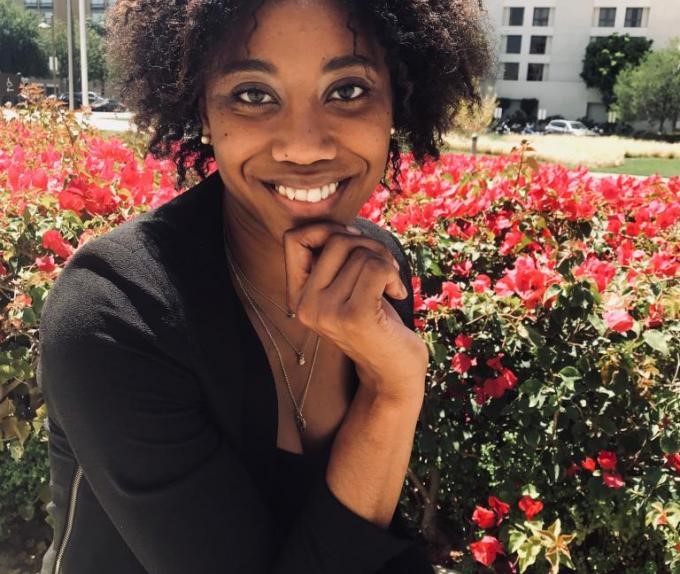 Dr. Lauren Whitehurst received her B.S. in Psychology and an M.A. in Experimental Psychology from James Madison University in 2011 and 2013, respectively and her PhD in Psychology from the University of California, Riverside in 2018. She completed a Chancellor's Postdoctoral Fellowship in the Center for Health and Community and the Department of Psychiatry at the University of California, San Francisco in 2020. She is currently an Assistant Professor in the Department of Psychology at the University of Kentucky. She is also Core Faculty in the Center for Health Equity Transformation and affiliated faculty in the Department of African American and Africana Studies at the University of Kentucky.
Speaker website: https://psychology.as.uky.edu/users/lnwh230
Stephanie Fryberg
Date & Time: April 14th, 2022 at 4:00 PM
Location: Sage Room – Psych 1312
Omission as the Modern Form of Bias Against Indigenous Peoples
In the U.S. cultural imagination, Indigenous Peoples loom large in romanticized and stereotyped ways, yet contemporary Indigenous Peoples are largely omitted from the public conscience. In K-12 education, for example, 87% of references to Indigenous Americans portray them in a pre-1900's context. In mainstream media, less than .5% of representations are of contemporary Indigenous Peoples. Utilizing both experimental and national survey studies, I will demonstrate that prevalent representations of Indigenous Peoples (or lack thereof) shape how people think, feel, and subsequently act towards Indigenous Peoples, as well as how Indigenous Peoples feel about themselves and act to make change in society. Specifically, I will first show that recognizing Indigenous omission shapes discrimination and both implicit and explicit bias towards Indigenous Peoples, including attitudes about the use of redface, and apathy towards the Murdered and Missing Indigenous Women and Girls epidemic. I will then show how sensitivity to Indigenous omission has adverse psychological consequences for Indigenous Peoples' wellbeing, but also serves to galvanize efforts to change the status quo through civic engagement. By making visible the pernicious consequences of omission and highlighting Indigenous agency and resistance to omission, we illuminate a path towards creating a more equitable future for Indigenous Peoples.
About the Speaker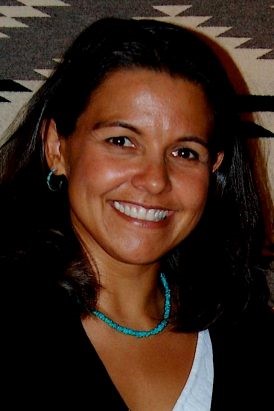 Dr. Stephanie A. Fryberg is a Professor of Psychology at the University of Michigan. As a social and cultural psychologist, her primary research interests focus on how social representations of race, culture, and social class influence the development of self, psychological well-being, physical health, and educational attainment.
Dr. Fryberg provided testimony to the U.S. Senate Committee on Indian Affairs regarding the impact of racist stereotypes on Indigenous people, served as an expert witness in the Keepseagle v. USDA class action lawsuit, and consults with National Tribal TANF (Temporary Assistance for Needy Families). She also received the Society for the Psychological Study of Social Issues Louise Kidder Early Career Award, the University of Arizona Five Star Faculty Award, and in 2011 was inducted into the Multicultural Alumni Hall of Fame at Stanford University.
Speaker website: https://sites.lsa.umich.edu/culturecollab/